Xbox Games with Gold July lineup announced
Planet Alpha! Rock of Ages 3! Conker! Midway Arcade Origins!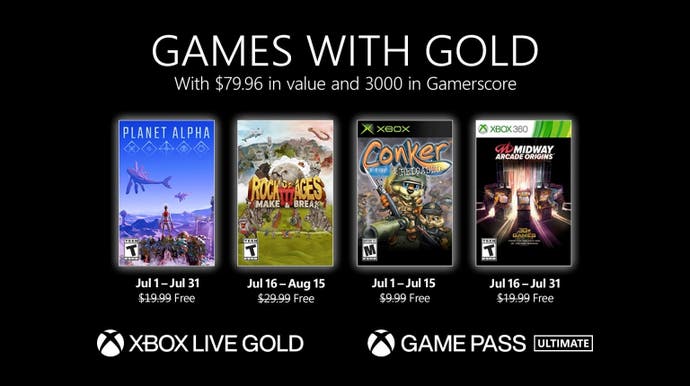 Microsoft has announced July's lineup of Xbox Games with Gold titles.
Xbox One and Xbox Series X and S gets gorgeous Another World-esque sci-fi side-scroller Planet Alpha for the entire month of July, and competitive tower defense meets arcade action game Rock of Ages 3: Make & Break from 16th July to 15th August.
Two games are available via backwards compatibility: Rare's OG Xbox game Conker: Live & Reloaded (1st to 15th July); and 2012 Xbox 360 collection Midway Arcade Origins (16th to 31st July).
Anything take your fancy?