Xbox boss Phil Spencer makes case for Tomb Raider exclusivity deal
"It doesn't come from an evil space."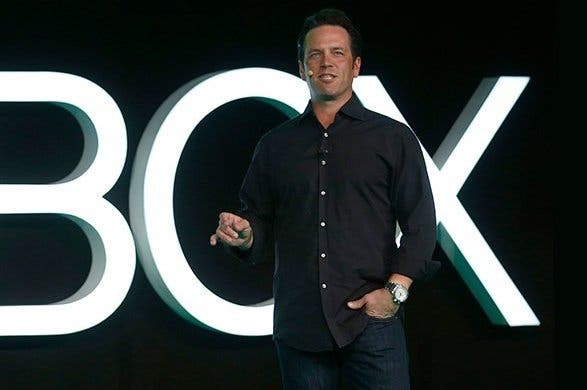 It dominated last week's Gamescom and sparked thousands of comments on the internet.
In the 24 hours after Microsoft announced Xbox exclusivity for Rise of the Tomb Raider, forums raged. How could publisher Square Enix and developer Crystal Dynamics sell out? And wouldn't moneybags Microsoft be better off spending its cash on making its own games, rather than denying PlayStation and PC gamers the chance to play what will probably be one of 2015's biggest games?
All throughout there was a nagging feeling that Rise of the Tomb Raider wouldn't be exclusive to Xbox for all time after all, and that had to do with the wording of Microsoft's messaging: "Rise of the Tomb Raider, coming Holiday 2015, exclusive to Xbox."
The day after the night before we asked Phil Spencer, the boss of Xbox, about the deal and what, exactly, it meant. He confirmed to us it had a duration, and after that duration expires, who knows what Square Enix will do. It's their game.
We reported that confirmation shortly after we received it, as we felt it was important that our readers knew the nature of Rise of the Tomb Raider's exclusivity as quickly as possible. But it came as part of a sweeping discussion about the deal - and why Microsoft went for it.
Here is that discussion.
Were you expecting the force of the negative reaction to the announcement? Or did it come as a surprise?
Phil Spencer: I don't know that it's been a surprise. I knew we were going to have to talk about the whole story. And you don't get to do that on stage. On stage you have your moment, with Darrell [Gallagher, head of Crystal Dynamics] there, we're talking about the franchise, what it means, how excited we are by the next release and that it's coming to Xbox exclusively. That's an important point for us.
But if you rewind, we started our relationship on this franchise before this release. They've been on our stage at E3 for a few years now. Obviously it's a franchise that has lived for longer than Xbox. It's lived on other platforms. So the relationship has been built over time. The one thing people have to know, it wasn't a situation where we looked at a third-party space and just all of a sudden targeted a certain game and said, 'we need to go get that game.' It's a relationship we've built. If you read Crystal Dynamics' blog post, it talks about the relationship we've built.
When you start looking at franchises out there, the one I draw an analogy to is Dead Rising. Our partnership with Capcom around Dead Rising has been good for Dead Rising. We've been able to invest and to raise - maybe it's a bit egotistical - the notoriety of that franchise.
Crystal has been investing in that game and Square has as well, in Tomb Raider as a franchise, and wanting to put it at the highest level, with the big triple-A franchises out there, but that's expensive. For us, as we've been working together on this, it's a nice franchise for us in terms of the genre and how it fits into our first-party portfolio. Do I wish I had an owned IP first-party action adventure game? Absolutely. But I don't right now. This is one that fits well and we had such a good working relationship with them.
And they want to build that game up to the same level as any of the huge triple-A games out there. It used to a big dominant game. Crystal has done a great job in rebuilding it since '09, when they started kickstarting it, but continuing to invest at that level, it takes a partnership.
When people look at something like Dead Rising and where it is right now, I would say for the franchise it's been a good partnership. Now, maybe somebody on PlayStation would say, well no it hasn't, because I haven't played the game. But if I'm Capcom and I think about what that franchise means now... or even like a Titanfall, and our ability to invest with EA to make that launch great. Tomb Raider is no different.
Now, obviously if I'm going to partner on it, I'm a platform holder, I'm hardly going to invest to go make the PlayStation version of any game. It is a business. So when we go invest with a partner on a big franchise, we're going to come with certain needs we have out of the relationship.
But the thing people should take away, it's been a relationship we built over many years, and the partnership has been strong and we want to help make the franchise great. But if we're going to do that there are certain things to us as a platform holder we're going to do.
I don't own the IP. So then when certain people start talking to me about, well, what is the future of the Tomb Raider franchise, it's not really something I can talk to. Just like if you were going to ask me what's going on with Dead Rising 6, I don't own that. So, when people want me to say, well can you tell us when or if it's coming to other platforms, it's not my job. My job is not to talk about games I don't own. I have a certain relationship on this version of Tomb Raider, which we announced. And I feel really good about our long term relationship with Crystal and Square.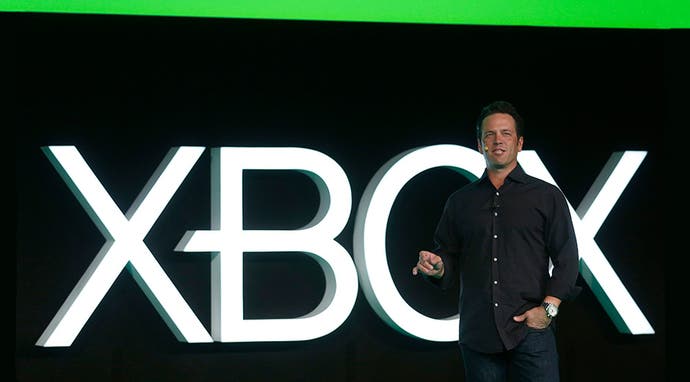 I think it's a win/win. It's good for us. We've got certain needs out of it. I think it could be good for them. And, frankly - and I know a lot of people won't like this but I'll say it - I think it can be good for the franchise and good for gaming all up, because it's a franchise that's meant something, and we're going to be able to work with them and invest and try to put the marketing and everything else at a level, and we're active in working with them on the development of the game as well, to try to make it one of those franchises that stands out.
The last release was great, and I want this one to be as big if not bigger than anything they've ever done with the game. Again, I don't own it. So in the long run, where that franchise goes and everything else, that'll be theirs to drive. But this was an interesting opportunity for us. So when they came to us with the opportunity to do something, absolutely it was something we looked at hard and it worked out, and I'm glad it did.
So it was something Square Enix approached you about to see whether you would be up for it, essentially?
Phil Spencer: You've got to remember, we talk all the time. '09 was the first time we had them on our E3 stage. They were on our stage this year. They were on our stage last year. We've worked with them for many years. So it's not even like a conversation that's new to us. We've got an ongoing relationship with Crystal around this franchise.
They've seen what we've done with certain games out there that aren't ours. Ryse is another IP. I don't own the Ryse IP, but I was able to invest with Crytek to turn it into a franchise, which isn't easy to do for a studio on their own. I don't own it. They just announced it for PC, and certain people throw stones at me and say, 'you shouldn't let it go out on PC.' I'm like, look, I want Crytek to make money. I want Crytek to be successful. Why would I ever block them from doing something with a game they own?
I'm glad to be able to work with them. I think it's healthy. In terms of who came... it's just an ongoing conversation of what can we do next? At some point from our standpoint the investment becomes big enough that we're going to want to get something out of the conversation and the relationship. That's true with any game we have, whether it's one of our internal games, whether it's Sunset, Ryse, Dead Rising, or something like Tomb Raider.
It really was nothing against any other platform. It's just looking at our portfolio next holiday and saying, this is a great game for us, and we can go really big with it. If we look back on the franchise and this release, it can raise the elevation of what it means in gaming. I'll be happy to be part of that.
We've got to go build a great game. Crystal is a great studio to do that. They're going to focus on that. The partnership with Square around publishing this game, that's going to be strong. I feel good about the past with this franchise.
I get the reaction I see. If I'm a PlayStation person I feel like, oh, all of a sudden the franchise is going. I didn't buy the IP. I didn't buy the studio. It's not mine. Where this thing will go over time - just like Dead Rising or something else - we'll see where these things go. Just like Ryse. We'll see what happens with the games. I don't own every iteration of Tomb Raider.
But for us and this opportunity, I think it was a good opportunity for us to partner on this game. And I think it can be a win/win.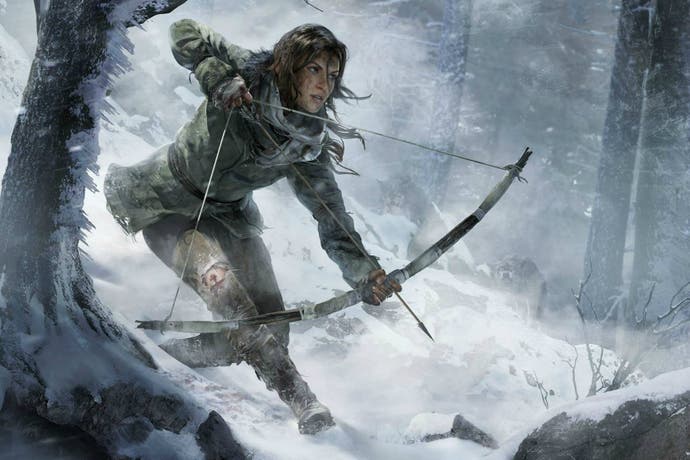 The other aspect to the reaction had to do with the wording of the description of the deal, which was specific. People were wondering whether this game would eventually launch on other platforms. What is the nature of the exclusivity you've secured?
Phil Spencer: I don't own them building Tomb Raider on other platforms, so I'm just not the person to talk to. I can't talk about the franchise that way. I can talk about the deal I have.
So exactly what is the deal you have?
Phil Spencer: I have Tomb Raider shipping next holiday exclusively on Xbox.
Is that Xbox One only?
Phil Spencer: Let me clarify that one. It is Xbox 360 and Xbox One. I want to be clear on that. It is on 360 and Xbox One, and people should take that away. I'm not trying to fake anybody out in terms of where this thing is. What they do with the franchise in the long run is not mine. I just don't control it. So all I can talk about is the deal I have.
I know obviously 360 and Xbox One. I know that part of it. I don't know where else Tomb Raider goes. I don't.
But do you have a timeframe you've agreed upon in terms of the exclusivity you have? Do you have the exclusivity for a certain amount of time? That's what our readers are asking us to try to find out.
Phil Spencer: Yes, the deal has a duration. I didn't buy it. I don't own the franchise.
Can you say how long the duration is?
Phil Spencer: No. And it's not because I'm trying to be a headfake on anybody. It's a deal between us and the partner. People ask me, how much did we pay? There are certain things I'm just not going to talk about because it's a business deal between us and them.
But when people talk to me about Tomb Raider on other platforms, like I said, it's an area I don't feel like it's my position to talk about. I don't own the rights to it on any other platform. Obviously the deal does have a duration. I didn't buy the IP in perpetuity. But it's a real interesting opportunity for us next holiday with our lineup. We've got Halo 5 coming. We showed Quantum Break. To talk about a 2015 release of Tomb Raider on Xbox 360 and Xbox One is great.
Can you understand why there are questions around the nature of your exclusivity deal?
Phil Spencer: I want you to ask me, because I want to get this story out there. This whole thing that, like we just somehow found something that Sony fans love and said hey, if we just drop millions of dollars then they can't go play the game, that's not how it played out.
I'll just put it this way: other people could have done this deal. There was nothing about us that said, we were the only people would could do this deal. If another publisher, another platform wanted to go do this deal, it's a business deal. There's nothing we did somebody else could not have done.
Certain people say, well, nobody else would do a deal like that. Deals like this do happen. It was a great opportunity for us, and of course I'm going to take advantage of that. In part is it about having an answer to Uncharted 4? The comparison between the last Tomb Raider and Uncharted has been made.
Phil Spencer: Totally. I'm a big fan of Uncharted and I wish we had an action adventure game of that ilk. We've started some, and we've looked at them. But we don't have one today of that quality. This is an opportunity.
People push me as the content guy, shouldn't it all be about the content you're building? I want to own all of the hits on our platform. Well, not all of them - that's too much. But I want to have a stable of hits on our platform that we own. Absolutely. That's fundamental to us having a successful platform. When a unique opportunity comes up, I've got to go look at that. And this was a unique opportunity.
People have asked me before about IP we own, and they'll say, you own all the IP you publish. I'm explicit about it: that's a goal but there will be situations where we don't, and we've talked about those. Ryse is a situation where we don't own the IP.
But yeah, when you think about our portfolio, if it was a sci-fi shooter, I probably wouldn't do that! I've got one of those! Or if it's a Gears competitor, or a Forza competitor, there are things I wouldn't go after. But this is one that clearly fit in our portfolio really well. That's definitely part of the analysis. I want to be a good partner. I wouldn't be a good partner to Crystal and Square if I had a game I thought was directly competitive with this in the timeframe, and I didn't.
The games business today is an expensive business to be in. If you're going to build shows like this, and IP and marketing budgets, in certain instances a partnership is a good way for a publisher to find a way to get to the level they think they need to break out. Just look at this year and the October lineup. It's crazy. If you're one of the people who wants to make noise around the game you have, there are opportunities out there to partner with platform holders, with sponsorships and other things to make it big. This was one of those opportunities for Crystal and Square, and I think it can help take Tomb Raider and make it even bigger. We want it to be big, given what we have coming to the Xbox in the way it is.
I knew there would be some push back when we came out. Certain people won't believe this: it doesn't come from an evil space. It comes from a space where there's an opportunity that maps really well with what we need in terms of the genre, and a partner that's looking for a partnership. Other people can do the deal, but it was a deal that fit well with us. And I think it could help the franchise in the long run and help Crystal and Square and us.
Big games are good for our industry, and if we can make games bigger, in the long run, that's healthy. This business, the console gaming business, only stays healthy if people are all making money. It's a hits driven business, so 30 per cent of the things will go great, and 70 per cent of the things won't. But if you're a mid-sized publisher or an independent studio, you've got to take advantage of opportunities.
I don't know that all the press get that. Or all the community. Maybe they shouldn't have to. But when people start saying, somebody sold out this or sold out that, it's not an easy business to be in. If you've got an opportunity to make something you're working on bigger and to be more successful and grow the value of something you own... if you're Crytek and you've got Ryse and you're thinking, okay, doing a first-party deal at launch and what does that mean? People say the word Ryse now and everybody knows what it is. Crytek tries to go do that on their own, it's just more challenging if they're only using their own money. If we work on it together, it helps. That's something people have to keep in mind. This business isn't an easy business. The big things get bigger, and you want to be on that end if you own things.
So, I'm happy with the partnership. But I knew there would be... there are two sides: you've got the Xbox guys - I hope the Xbox guys are happy we have another game coming to Xbox they can play. But I don't want anybody to be happy that somebody else isn't playing the game. I don't look at the war that way. I just want gaming on Xbox to be great. I'm not trying to push gaming down on any other platform. Clearly, I'm not going to invest in something to make games great on other platforms. Windows stuff I will. But not on stuff on other consoles. That's 101. This wasn't an attack against anybody else. It was an opportunity that came up for us that fit really well.