Xbox 360 dashboard update rolls out from today
Personalised dashboard! Internet Explorer! The death of Zune!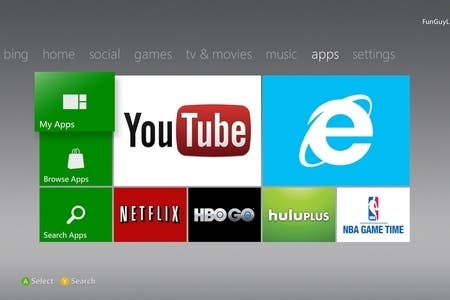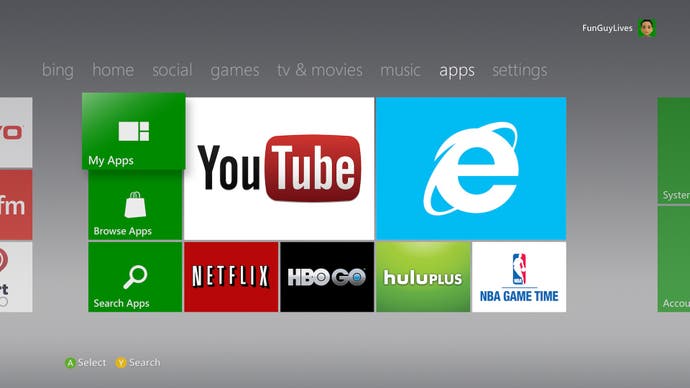 The latest Xbox 360 dashboard update goes live from today, with support for Internet Explorer, Xbox Music, Xbox Video, new personalisation options, improved search and more.
"Don't panic" if the system update takes its time to appear, Microsoft's Larry "Major Nelson" Hryb has reassured. It will hit three million consoles worldwide today and everyone else within the next two weeks.
Perhaps the biggest new additions are the Internet Explorer app and Microsoft's new Xbox Music service, which offers free, ad-supported streaming on Windows 8 PCs. Xbox 360 owners must pay £8.99 a month for the Xbox Music Pass.
Xbox Video is also included in the update. There's nothing new to see here - this is just Zune Video Marketplace under a new moniker. The name change cements the long-awaited demise of Microsoft's failed entertainment brand.
There are several nips and tucks to the dashboard's overall layout. TV and Video tabs have been melded into one TV & Movies section. Folks in the US get a new Sports area, while Quick Play has been re-named Recent.
The home screen now offers an option to "Pin" your favourite content to the Home screen for easy access - be it a TV series, game, or a website link for Internet Explorer.
Everyone's favourite search engine Bing also gets more features, including the ability to search for video across the web, including YouTube. Voice search capabilities are also finally included for Ireland, Canada, France, Japan, Mexico, Italy, Spain and Austria.