Will Wright announces HiveMind
Ambitious title mines your personal data, turns it into a game.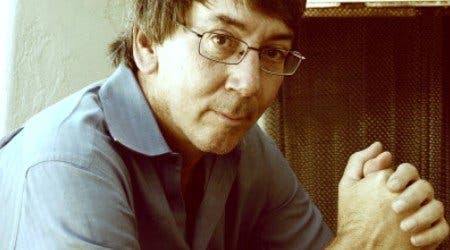 SimCity creator Will Wright has announced his next videogame project, an ambitious new title called HiveMind.
Speaking in an interview with VentureBeat, Wright explained that the game will collect your personal data - such as your geographical location, your friends' whereabouts and how much money you have - and then turn that into some kind of gaming experience.
He didn't confirm exactly what form that will take but explained that his aim is for the game to discover opportunities for a person to have fun based on their interests and routines.
"Rather than craft a game like FarmVille for players to learn and play, we learn about you and your routines and incorporate that into a form of game play," Wright explained.
He added that there are over 50 different dimensions to an individual that could be learned through data collection.
"It blurs entertainment, lifestyle, and personal tools," he added. "With that data, the world and the opportunities for entertainment within it become more visible to you.
"If we can learn enough about the player, we can create games about their real life. How do we get you more engaged in reality rather than distract you from it?"
Wright is aware that there are obvious concerns regarding privacy invasion. However, he believes the younger generation are more comfortable sharing personal information, especially if they're guaranteed great entertainment in return.
There's no word on what platforms it's being developed for, when it might be released and whether a publisher is involved. Wright has set up a new company, also called HiveMind, to manage development.
Wright's last foray into videogames was EA's evolution sim Spore, back in 2008.