Wii Sports Club updated with Sports Resort levels
UPDATE: Play fore free all this weekend.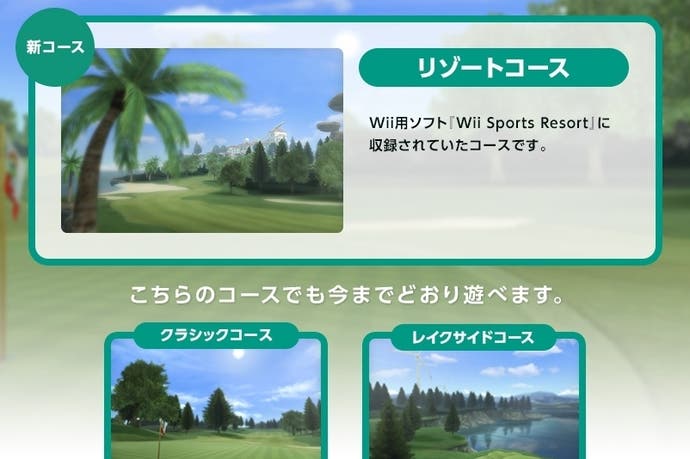 UPDATE 21/03/14: Nintendo Europe has confirmed this weekend's free access to Wii Sports Club, previously announced for Japan, will also be available in the UK.
Access to the game's three downloadable sports - tennis, golf and bowling, is completely free from now until 11:59PM on Sunday evening.
ORIGINAL STORY 14/03/14: Wii U sports collection Wii Sports Club has been updated with the nine golf courses featured in Wii Sports Resort.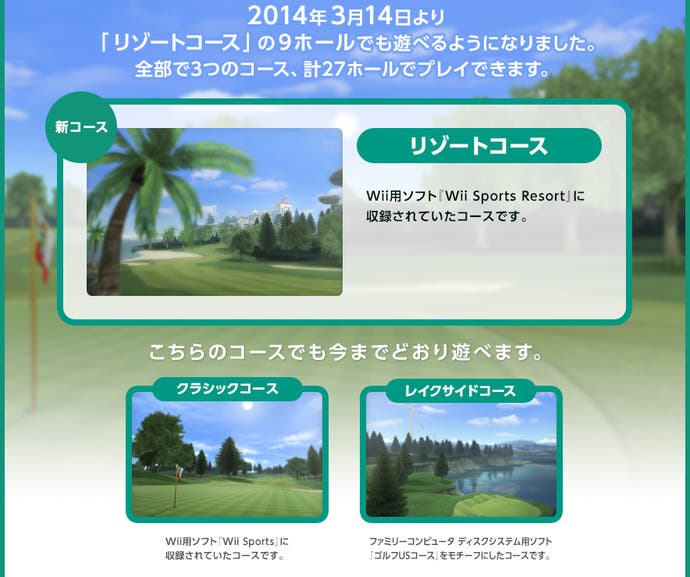 The free update was announced today on Twitter by Nintendo of Japan (thanks, NeoGAF) and made immediately available to download. It brings the total number of Golf levels available up to 27.
Nintendo has yet to formally announce the update in Europe, but Eurogamer has just finished downloading the new levels in the UK without any problem - just load up the game and you'll be automatically prompted to update.
Wii Sports Club is hosts downloadable, HD versions of the original Wii Sports activities - tennis, golf and bowling - with boxing and baseball still to come.
You can rent access to the whole game or pay individually to unlock each sport for unlimited play. Nintendo of Japan is offering two days of free play next weekend (the 22nd and 23rd) - we'll update if that's also the case here.