What a real-life football commentator learned when he commentated a FIFA tournament
Look at these games. Just look at these games!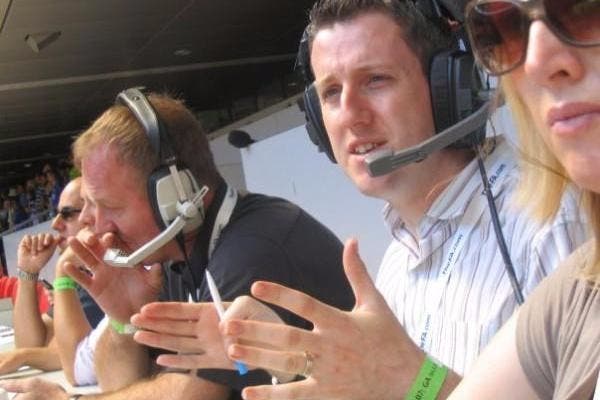 It's fair to say that most people who read this will have at least an idea of what an eSport is. Whether you're actively tuning in to watch competitions, will take a look at an eSport event if it comes on or are actively uninterested in it all, you're likely to know the basics of what an eSport is and that the industry is hyped about its prospects.
However, it's equally fair to say that plenty of people haven't got the slightest clue about what an eSport is. There are people who barely know the difference between a multiplayer and a competitive game, let alone that an entire industry exists around it.
Last year, Gary Taphouse - a commentator who works for Sky Sports and talkSport - was probably one of those people. Until late last year Gary "had never even heard the word eSports", let alone understood what one looked like in action.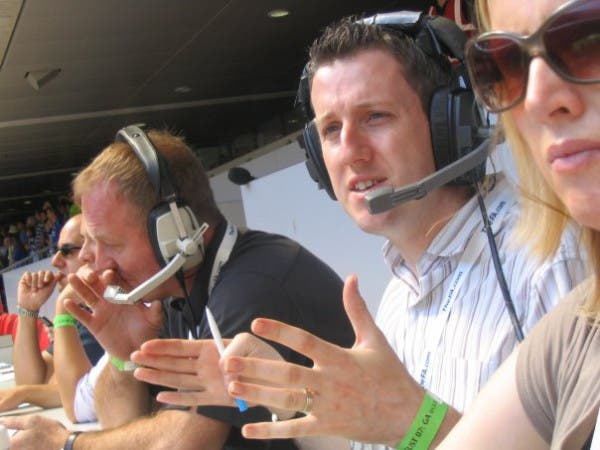 Then, in December 2016, things changed. Gary became the first professional football commentator in Britain to commentate on a live FIFA eSports competition after heading out to Lithuania to get behind the mic at an event.
How though did he manage to go from "couldn't pick an eSport out of a police line up of games" to commenting on a contest? How did commenting on an eSport differ from the real thing? And what does it all mean for the desperate for validation eSports interest?
I sat down with him to try to work out the answers to these questions, and many more too.
---
The first time I found out who Gary was and that he had worked on a FIFA tournament was in March 2017. I was invited onto a show at talkSPORT to discuss the history of football video games, but also to talk about how modern games in the genre are transforming into eSports.
Following a brief discussion about that on air with the host, the producer walked into the studio during an ad break to say that Gary was free and was willing to call into the show to chat about his experiences.
While I can't remember precisely what he said about his experiences (principally because I was bricking it at the time), I remembered both that he had said it was his first experience of an eSports event and how enthused it made him.
That led to me making a bit of an assumption. During the radio show, he had implied that he had genuinely no knowledge of eSports prior to being booked to appear. I assumed this was a minor journalistic flourish and that Gary knew at least something about the space.
To be clear, I was completely in the wrong. When I called him to discuss his commentary work, he told me that his seven and nine year old children had a better idea of what eSports were than he did.
"I had no idea of the size of the industry, or that it was even a thing, basically," he explained. "I just thought it was gaming, and I knew that obviously that was an industry in itself but I had no idea that competitive gaming was even a thing, let alone such a massively popular thing."
In fact, it took a major incident in the world of football to bring Gary towards the eSports world.
On the 29th November 2016, the majority of the Brazilian football team Chapecoense were tragically killed in an air crash en route to the final of the Copa Sudamericana. The disaster, which carried with it echoes of previous crashes at Munich and Superga, brought the world of football together to raise money to support the families of the victims and the clubs.
This included the Lithuanian eSports company Game Show. They put together The Strawberry Fields Cup in December 2016, which pitted FIFA players from Valencia, Schalke, Spartak Moscow and Legia Warsaw against one another, to raise money for the victims via a donate button on its Twitch stream.
Importantly, Games Show also put on a Facebook post informing fans of the tournament that it will "be commentated the same way professional football matches do [sic]." This is also what they told Gary when they asked him to join the event.
"They decided for this one event, because it was broadcast in Russian, Lithuanian, and English, they actually wanted to get football commentators rather than eSports commentators," he said. "So they wanted to try and bridge that boundary between sports and eSports. They fully expected me to know nothing, and I didn't let them down."
However, while Gary knew little about eSports, he did know about football journalism. Once he'd agreed to do the tournament, he immediately set to work to discover more about the space.
"All of my prep involved researching those four squads, and understanding how the clubs saw eSports as a big opportunity; how they actually employed these guys to work for them on eSports tournaments." This proved particularly handy when the head of Valencia's eSports division joined the commentary team to discuss their approach to the sector during a break in the broadcast.
All the same, however similar that initial research phase must have felt to the real thing, I couldn't help wondering how different it felt commentating on a FIFA game versus a football match. Although I appreciate that FIFA looks a lot like football from the outside and plays a lot like it, the game works differently to how a football team does.
Instead of having eleven interchangeable parts of a team working together as effectively as possible to achieve one goal, a game of FIFA is about having one player conduct eleven at once. Did that, in Gary's opinion, change the way he commentated on the play?
"There was no differentiating," he said to me. When it came down to it, commenting on a game of FIFA flowing in front of him felt little different to commenting on the beautiful game itself. "They [Games Show] really wanted the excitement, they wanted the raised voices, they wanted that to come across on air, and so I made sure that's what I did."
While the spirit of the commentary remained the same, there were some differences that Gary did have to adapt to. The first was inserting references to the players in the games to help outline shifting in game strategies.
"The only difference [between FIFA and football commentary] was I was allowed to talk about what the gamers themselves were doing in terms of tactics. So I would talk about the players as though they were real, but then you'd also say, using their gamer name, 'You can see what he's doing here by making that change.'"
Furthermore, there were a couple of other little things Gary needed to get used to. The pace of the games was one thing, with matches over much quicker than the full game. Similarly, the urge for the professional players to skip goal celebrations robbed him of valuable post goal breathing time. He even had to get used to reading player names off graphics above the head, for fear of not spotting a shirt name of a Legia Warsaw midfielder in game.
Still, none of these factors significantly changed the fundamentals of commentary. In fact, sometimes they rewarded the effort he put in. Over the course of a seven hour stream, there were plenty of times where the commentary team had to step in to talk to keep viewers engaged.
For Gary, this meant using his research beforehand to guide conversations with the players.
"The guys representing the clubs very much wanted to use the tactics that real managers use, because they're representing those clubs," he outlined. "So everything I had was relevant. The shape Valencia had, about what they'd done this situation in the actual La Liga... all of that was relevant to what was happening with the game."
A further similarity between the worlds of football and FIFA commentary manifested itself in the emergence of a co-commentary dynamic between Gary and the English host of the event, TV host Matt Andrews.
Gary was effusive with his praise for Matt, claiming he "basically filled me in on everything" eSports related prior to the show. This helped to create a solid relationship between the two, with Gary relying on Matt to give him the eSport knowledge and vice versa.
Generally, Gary was hugely impressed by what he saw out at the event. And for traditional broadcasters eyeing up their eSports rivals, it was clear that the industry has rapidly matured from a broadcast perspective.
"I had no idea how professional an industry it was. I mean, the studios we worked in were very high tech, no expense spared. The set design was absolutely spot on, the studio facilities were absolutely fantastic, and the levels of professionalism were the sort of thing that you would expect in television."
In short, and in answer to the questions that I set myself earlier, it felt like Gary was able to make the transition from no eSports knowledge to commentating on an event because it is analogous to sports broadcasting already.
Sure, the game might be different slightly, the broadcast avenues favour online over TV and the approach to commentary will have to change slightly. But for someone who understood football and the industry around it, Gary seems to have found the shift fairly simple.
So when someone tells you how exactly can you learn what an eSport is, the simplest answer seems to be to watch one and compare it to a real world counterpart. You'll then be surprised to see how quickly the divisions between the two dissolve and disappear.