Unlock special Porygon in Pokémon Black and White
Upgrades!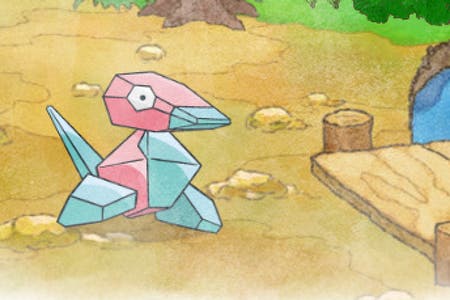 Online battle service The Pokémon Global Link is back in business, with upgrades ready for this autumn's Pokémon Black and White 2.
To celebrate, we've teamed up with The Pokémon Company International to give away one of the original 151 critters, back from the days when Ash travelled Kanto, and later monsters were just a glint in Nintendo's eye.
Enter the code below to unlock a special version of Porygon, which comes with the Hidden Ability Analytic and the moves Tackle, Conversion, Sharpen, and Psybeam.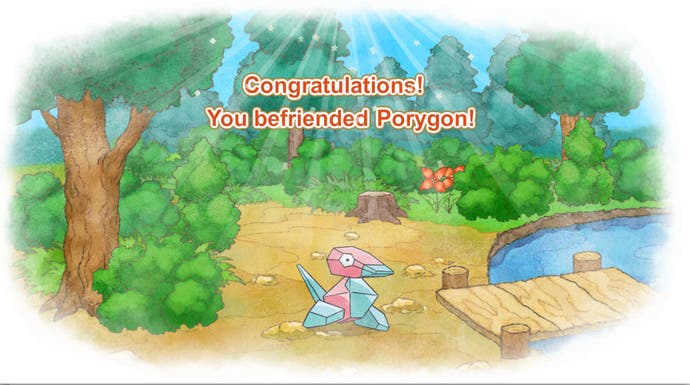 To add the 'mon to your collection in Pokémon Black and White, log in to the Global Link website and enter the following password into the PGL Promotions page: PORYEUROGAMERNET
Instructions on signing up can be found here.
Porygon will arrive in Black and White the next time you use Game Sync.
New on The Pokémon Global Link is the Icy Cave, a fresh area of the Pokémon Dream World where you can nab Ice-type species such as Sneasel, Spheal, and Swinub and transfer them into their games. You can now also control which Island of Dreams area you visit based on which Pokémon you've tucked in.
The Global Trade Station has also launched, allowing players to observe Pokémon trades taking place around the world. New player data is also available in the Reports and My Page sections.
Pokémon Black and White 2 will launch in Europe on 7th October. Owners of those games will be able to meet Unova-region Pokémon in the Dream World.