Tony Hawk's Pro Skater 5 soundtrack detailed
Art style change "an evolving process".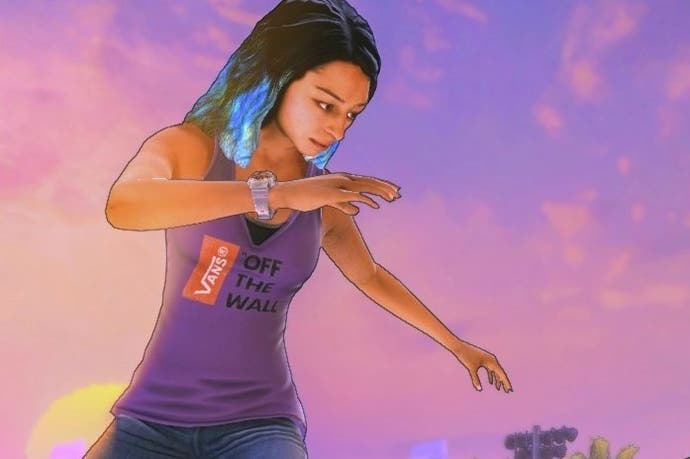 Activision has revealed the full soundtrack for Tony Hawk's Pro Skater 5.
Fans will likely feel at home with a few of the game's punk pop and skate rock tunes. Just don't expect too many familiar earworms from the series' heyday.
Tony Hawk's Pro Skater 5 developer Robomodo has also tried to explain why the game suddenly changed art style less than two months from its 29th September launch.
Previous builds of the game shown to press and fans had opted for a familiar look. But Pro Skater 5's launch version will sport a cartoonier, almost cel-shaded style.
"I wouldn't say there was a single decision, per se - this is the design we've been working toward internally for some time now," Robomodo boss Josh Tsui told Game Informer.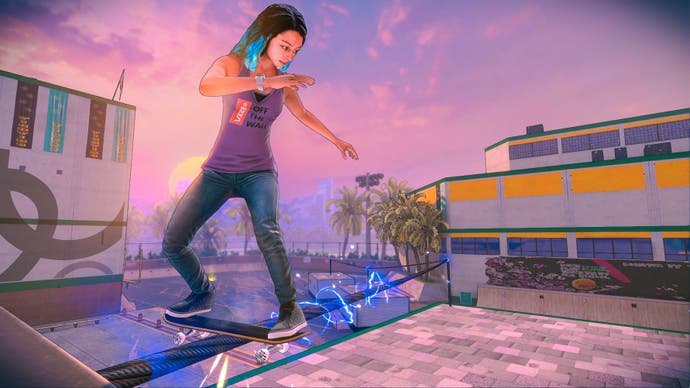 "But as with everything else, it's an evolving process, and we've pushed the visual style forward in increments to balance it alongside other technical benchmarks and gameplay and multiplayer optimisations. So what you're seeing now is more the next step in a design rather than a totally new concept."
When asked why the art style was chosen, Tsui replied that it had been important to make sure the game had run smoothly even with a large number of other players online.
"Our priority from the start has been to make sure Tony Hawk's Pro Skater 5 feels good to play. That means hitting 60 fps at 1080p, even when you're shredding with 20 people in the same session online.
"We really want to drive home that playful energy of sharing a skatepark with a crowd of friends, and the current look of the game gets us there while balancing all the action you can pull off together at the same time."
The full Tony Hawk's Pro Skater 5 soundtrack listing lies below. Sadly there's no CKY tunes, Ace of Spades or Superman.
Anti-Flag - "Stars and Stripes"
Atmosphere - "Southsiders"
Black Pistol Fire - "Hipster Shakes"
Bully - "Milkman"
Cloud Nothings - "I'm Not Part of Me"
Cold Cave - "A Little Death to Laugh"
Connie Price and the Keystones - "International Hustler"
Crass Mammoth - "All 149"
Deaf Poets - "Degenerate Mind"
Death - "Keep On Knocking"
Death From Above 1979 - "Virgins"
Deer Mother - "When The Wolves Come Out"
Doomtree - "Mini Brute"
Fake P - "Rorschach"
Family Force 5 -"Raised By Wolves"
Four Year Strong -"Go Down In History"
Harlan - "Moment To Myself"
Hundred Visions - "Our Ritual"
Hungry Hands - "Highline"
Icon For Hire -"Cynics and Critics"
Killer Be Killed -"Wings of Feather and Wax"
New Politics -"Everywhere I Go"
Plague Vendor - "Black Sap Scriptures"
Ratatat -"Cream on Chrome"
RattBlack - "Skate Rock"
Royal Blood - "Little Monster"
State Champs - "Secrets"
Temples - "Shelter Song"
The Orwells - "Who Needs You"
The Schitzophonics - "Rat Trap"
The Sheds - "Bad Things are Bad"
Yogi & Skrillex - "Burial"