There's a new London studio making an amazing looking racing game
But...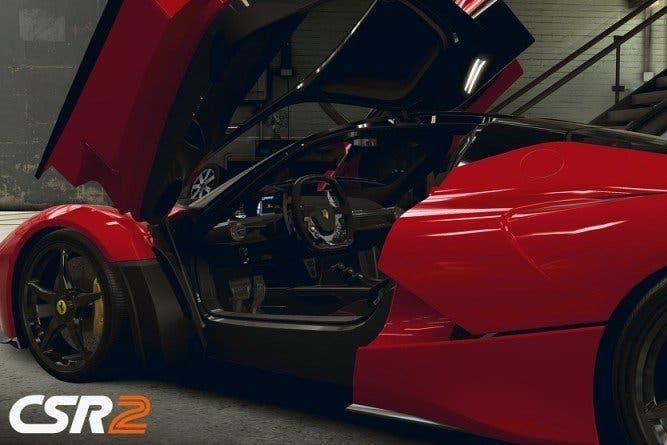 Following the astronomical success of CSR Racing, NaturalMotion is unsurprisingly ploughing ahead with a sequel - CSR2 - being built by an all-new studio that takes in some veterans of the racing game scene. It's a mobile game, of course, and it's free-to-play - but it is an exceptionally good looking mobile game.
"With CSR Racing, the remit was to make this the best looking game on mobile," NaturalMotion's CEO Torsten Reil told Eurogamer at a recent preview event. "With CSR2, the remit is make it the best looking racing game full stop. We have so much processing power we really can make it look amazing. We think we have console level, and in some cases we go beyond console, but it's still a mobile game. It's a big step, and we're quite proud of it."
CSR2's being developed by NaturalMotion's new London East studio, headed up by former Codemasters Racing employee Julian Widdows, and it boasts a level of fidelity that's on par with current console games - its cars can even boast of being rendered in a higher resolution to those we see on the PS4.
So what's actually changed for CSR2? There's more of an emphasis on ogling the cars, seeing your collection lined up in your garage and kitting them out as you desire. NaturalMotion's worked closely with manufacturers to ensure that factory spec options are all represented - so you can ensure the shade of your seats and the colour of your brake pads are exactly as they should be. The same goes for the colour of each, and there's a person on the development team whose sole job is to look over the authenticity of each paint job.
As a way to admire virtual cars, then, it's looking impressive, offering the kind of experience we're used to seeing in the likes of Forza Motorsport. As for the game itself? As before, it's all about well-timed gear shifts as you out-drag an opponent.
Given its console-baiting visuals, do NaturalMotion see the game appealing to the more traditional console crowd?
"We have a lot of console gamers play our games in general, and the market for mobile games is the same as it is for cinema goers - if you watch a big blockbuster movie, that's our audience," said Reil. "The console market is smaller - they're gamers - but they're a subset of the cinema going market. I totally expect we'll have console gamers as well, but the way they play it will be different. One thing that's interesting, people think that's because it's a mobile game people spend less time on it - but it's not true. A successful mobile game will take up more time - about one and a half hours a day - so they're quite intense experiences."
As to whether CSR2's going to do anything to soften the perception of free-to-play - a dirty word in certain quarters - Reil is refreshingly blunt in his response.
"No!" he says with a smile. "There's a vocal minority that's allowed to have their view, but we need to care about what our players want. What we do is, we care about reviews from our players, direct reviews, and when we have a review that's below four out of five stars, we're worried. If those people complain about monetisation, about us being greedy, we care massively. When you look at reviews on the app store, it's mostly people who play for free. If those people complain, we've done something wrong. This is playable entirely for free. We haven't announced the figures, but the majority of people who completed CSR1 didn't spend any money. It's an interesting discussion though - I'm not here to pander or appease those people, they are all free to play it, and if they don't want to do it that's absolutely fine!"
CSR2 is going into soft launch in certain territories over the next few weeks, before it's globally rolled out.