The Tomorrow Children will be F2P, early access coming next month
Founders Pack owners can invite five friends to check out its early build.
The Tomorrow Children, the simulation / strategy / action hybrid from Pixeljunk series developer Q-Games, is going to be a free-to-play title on PS4.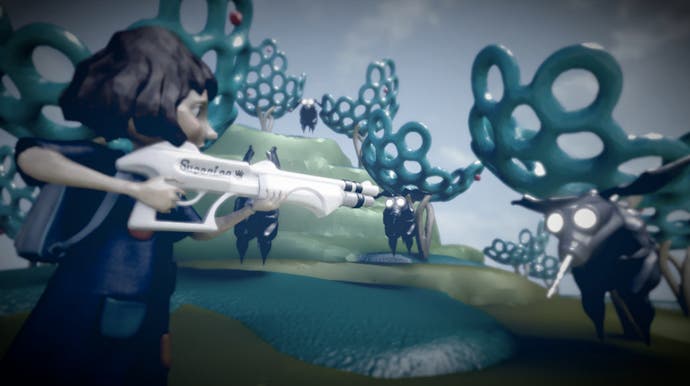 Furthermore, early adopters can get in on the action as soon as 6th September should they purchase a Founder's Pack.
As detailed on the PlayStation Blog, the Founder's Pack contains some exclusive goodies like a Lv1 Arms License and a Lv1 Tools License so players can snag some special goodies from merchants. They'll also get Bourgeoisie papers, the first step in become a resident, a status granting special privileges like participation in town building, and the ability to make your own house.
You'll also get a complimentary Eagle Corp. Jetpack, which usually costs quite a bit on the black market.
Additionally, Founder's Pack purchasers will receive 1k Freeman Dollars, i.e. the title's in-game currency.
One big boon to the Founder's Pack is that Bourgeoisie Paper holders can invite up to five friends to check out The Tomorrow Children's early access edition for free. They won't get all the same perks as a person with the Founder's Pack, but they can always purchase their own should they like what they see.
The full game will launch "in the coming months" when the Founders Pack will be replaced by a Frontier Pack with its own bundle of DLC and Freeman Dollars.