The Steam and Epic Games Store winter sales are now underway
With additional discounts to be earned on both.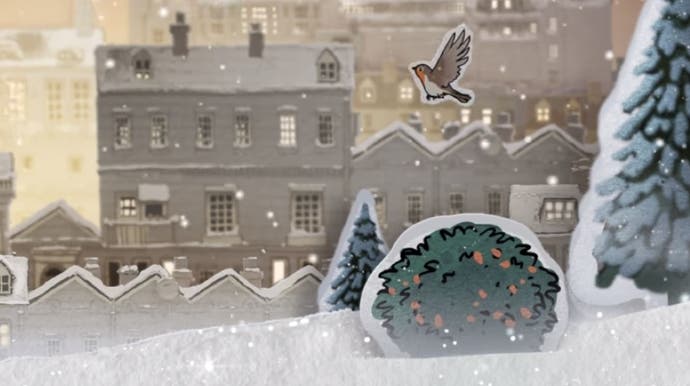 'Tis the season to be jolly, and what better way to turn yourself into gleeful receptacle of festivity than with a great big pile of video game sales? Yes, the time has come for Valve to honk its holly-bedecked discount klaxon and usher in its latest Steam sale - and Epic is following along today too by kicking off its own cinnamon-scented store sale for the holidays.
Not only will you get your usual price discounts on games, both Valve and Epic are bringing their own gimmicks to their seasonal sales. Over on Steam, customers can earn Festivity Tokens to be traded for money-off vouchers and a vast array of Steam-based bric-a-brac, including chat stickers, profile backgrounds, emoticons, and chatroom effects.
You'll get 131 Festivity Tokens for every £1 you spend in the sale (by comparison, it'll cost 5,000 tokens to acquire a voucher giving you £3.80 off your next purchase), and it's possible to earn 100 tokens each time you complete a special Steam quest.
Over on the Epic Store, meanwhile, Epic is tossing its Fortnite money around with seasonal abandon to give consumers some deep discounts on its steadily expanding library of titles.
In addition to its basic sales discounts, you'll receive a £10/$10 USD discount voucher when you sign into your account and click the appropriate button. This can be applied to any purchase of £13.99/$14.99 USD or above, whereupon you'll receive another £10 voucher to keep you in an endless loop of spending until the sale ends and your wallet is bare.
Epic's holiday charm offensive also sees it giving away one game every day for the next 12 days, starting today, 19th December. Currently, FTL developer Subset Games' micro-sized turn-based strategy treat Into the Breach is free to add to your library.
Steam's holiday sale runs until Monday, 2nd January, while Epic's finishes a day earlier on 1st January. And if that's still not enough discounts to be getting on with, you might be interested to know that GOG's Winter Sale is also underway (and you should definitely buy Blade Runner).