The PlayBook 4 is a $1400 PlayStation 4 laptop
3D-printed solution makes your PS4 portable.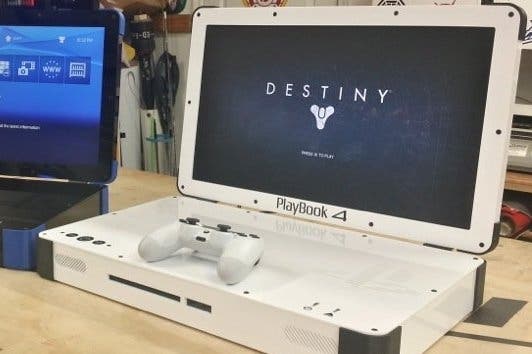 Ever wished you could pack up your PlayStation 4 and make it a little more portable? The new $1395 (£880) PlayBook 4 may be the perfect solution.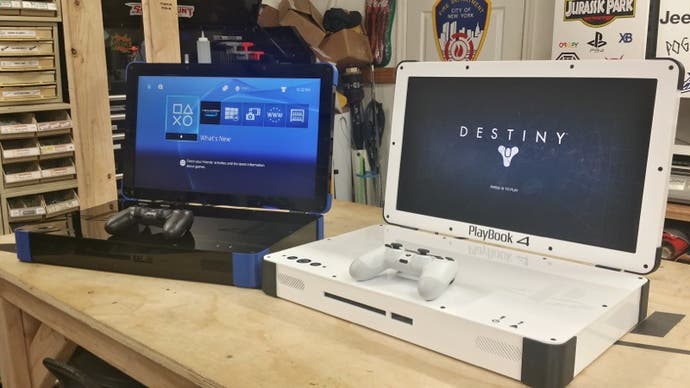 The laptop-sized creation has been designed by Ed Zarick, a self-taught engineer who previously created a portable Xbox 360 - the Xbook.
Last month, Zarick began selling the new Xbook One (priced $1500).
As with his previous products, the PlayBook 4 houses the console's hardware in the base of a 3D-printed and laser-cut plastic case. A 22" Vizio 1080p LED LCD display is housed within the device's lid.
The end result looks remarkably professional. You can even choose to have the console created in white, to match the PS4's current Destiny bundle.
Here's how the costs break down:
PlayBook 4 - $1,395.00
PlayBook 4 (you provide your PS4) - $1,095.00
W/ HDMI OUT - Add $50.00
US Shipping - $75.00 (international extra)
Demand is high enough that Zarick now requires you pay a $750.00 upfront nonrefundable deposit to get your name on the waiting list. Tempted?