The Lion King and Aladdin Sega Mega Drive classics to get HD remasters
UPDATE: Now official, out in October.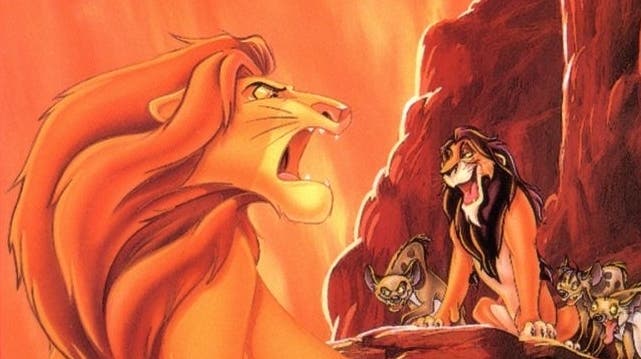 UPDATE 10.33pm: Following the cheeky seepage from yesterday's GameStop conference, Aladdin and Lion King remasters have now been officially confirmed by publisher Nighthawk Interactive, and there's even a trailer to accompany the news.
Both games will be heading to Switch, PC, Xbox One, and PS4 this October in a single bundle called Disney Classic Games: Aladdin and the Lion King, and will feature upscaled graphics, customisable controls, and a range of other new features.
There's a rewind function, enabling players to hop back 15-seconds to a time before fumbling calamity, a level select, and options for invulnerability and infinite lives. These are joined by a variety of visual filters, and an Interactive Game Viewer, granting players the power to skip forward and back through full game play-throughs, and start playing at any point.
The collection also includes playable versions of both titles across multiple platforms - including Sega Mega Drive, Game Boy, and Super Game Boy releases of Aladdin, as well as the SNES version of the Lion King - plus a brand-new "final cut" of Aladdin and an original Aladdin "tradeshow demo" that's apparently not been publicly available since 1993.
Rounding out the bundle is a "museum" of behind-the-scenes material covering the original development of both games, including interviews, an art gallery, and a music player.
Disney Classic Games: Aladdin and the Lion King comes to PC, Xbox One, PS4, and Switch on 29th October, and will be available in both digital and physical forms. The physical price is currently set at $29.99 USD (around £25).
---
ORIGINAL STORY 11.47am: The GameStop conference really doesn't seem to be as confidential as it should be - according to yet another leak from it, the 90s Aladdin and The Lion King Sega Mega Drive and SNES games could be making their way to PS4, Xbox One and Nintendo Switch.
First revealed by Wolverinefactor on Twitter, the games will supposedly include the original soundtracks and be available to pre-order from GameStop "tomorrow morning" (which, depending on their time zone, could be at some point today).
Aladdin and Lion King game remakes hitting October - all systems - just announced at GameStop con @Wario64

— W (@wolverinefactor) August 27, 2019
GameXplain went on to corroborate the news and even supplied an image that looks like it was cheekily taken at the conference, showing physical copies of the games as a HD remaster collection for all consoles.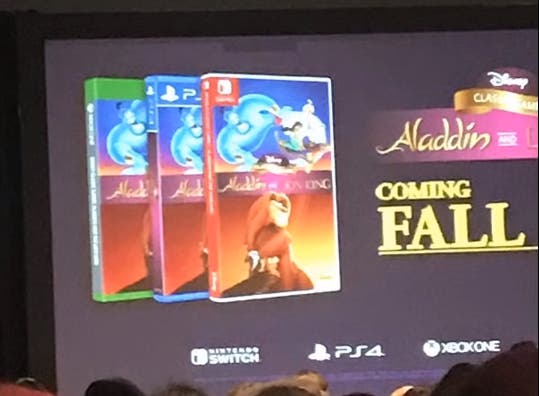 A separate source also confirmed the leak to Gematsu, reporting that the games will be playable in both original and 1080p resolutions, and will have new features allowing players to fast-forward or rewind to get to any part of the game, and even let the game take over to show players how to complete a level.
We don't know yet what the remasters will fully entail, or even if they'll be coming to PC, but it looks like we'll find out very soon.