Sonic Mania Plus now has a release date
Coming to PS4, Xbox One, PC, and Switch in July.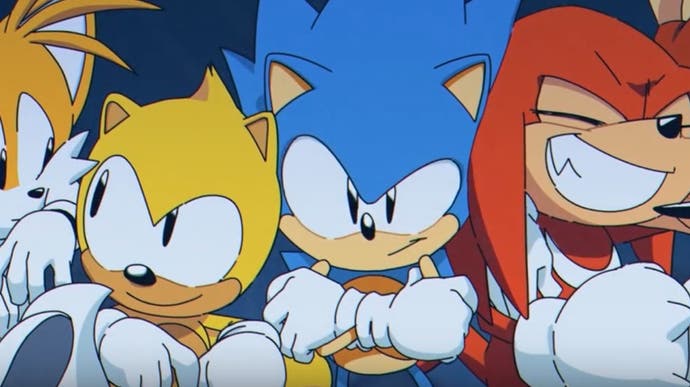 Sega has announced that its upcoming Sonic Mania Plus expansion update thing is coming to PlayStation 4, Xbox One, PC, and Switch on July 17th.
Sonic Manic Plus is essentially a refined, extended reworking of last year's excellent Sonic Mania - what Sega is calling the "definitive version". It takes the already rock-solid retro platforming core of the original and finesses it into a blurry blue sheen.
For starters, it introduces two new, if somewhat obscure, playable characters in the form of Mighty the Armadillo and Ray the Flying Squirrel (both first seen in the 1993 isometric arcade spin-off, SegaSonic the Hedgehog), along with an intriguing new Encore mode. This, says Sega, gives "a fresh look to familiar zones" with new challenges, layouts, and visual changes.
Elsewhere, Sonic Mania Plus will feature revised versions of the original's Competition and Time Attack modes. The first will increase the player limit for split-screen racing from two to four, and the second adds ghost challenges for time trials.
Come July 17th, existing owners of Sonic Mania, on any platform, will be able to upgrade their copy to the new Plus version via the Encore DLC pack, which costs an extremely reasonable £3.99. A standalone version of Plus will also be available digitally, or in the rather fancy physical edition that Sega unveiled last month.