Season Two of Telltale's The Walking Dead "aiming for" THIS autumn
UPDATE: Telltale sorry for any confusion.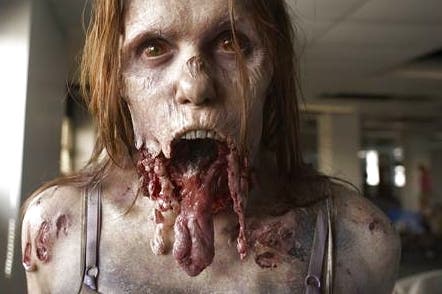 Update: It's better than we thought! It turns out that Telltale is aiming to release Season Two of The Walking Dead this autumn not next.
Clarified Telltale to GameInformer overnight: "The current estimated release window for Season Two of The Walking Dead is for fall of this year (2013), and not next year (2014) as has been reported after a recent interview.
"We apologise for any confusion and thank you and all of our fans for your continued excitement for Telltale's series."
Original: Season Two of The Walking Dead is further away than you may think.
"We're aiming for fall next year," studio co-founder and CEO Dan Connors told me last night after receiving the Best Story BAFTA Game Award for The Walking Dead.
That's a long wait. But Walking Dead writer Gary Whitta let slip recently that "there may very well be more Walking Dead from Telltale before Season Two". "We may have a little something extra for you between Season One and Season Two," he said.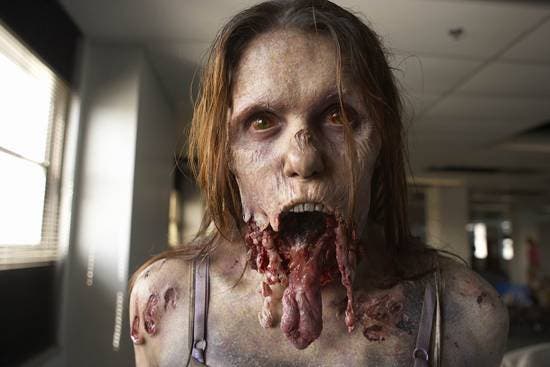 "He's been sacked," Dan Connors laughed. "We threw him into the zombie pit," he joked.
But more seriously he added: "We'll probably have something to announce fairly soon about what we're going to do.
"It'll be different."
As for Season Two, there's growing concern that it will veer too close to the popular TV series rather than continue to tell its own tale. Dan Connors said Season Two "will be more related to our stuff than the show, but any time we can get close to the show, we love that". Hmm.
One thing Telltale does better than many other studios - besides episodic gaming - is being ubiquitous across nearly all gaming platforms. And Season Two being well over a year away means it's a good shout for next generation consoles as well as the current flock.
Will it be on PlayStation 4? "Gee I don't know," answered Connors. "I would think so, though, but it's all going to depend on timing I guess. But we don't have enough information from them [Sony] to announce it or anything."
Generally he's very positive about Sony's new machine. "Oh I love it," he said. "I love that they're going to invest in the connected experience. I think there's a lot of room for us to grow there and take advantage of that and create new experiences with the stats and the shared experiences. There's a huge opportunity there."
This tallies with what Connors' colleagues were telling IGN last night at the BAFTA Game Awards: that there will be "a lot more social and in-between episode features for Season Two that definitely exploit what the new platforms have to offer". Connor's colleagues also talked about saved games transferring from PS3 to PS4.
"But at the same time," Connor reassured me, "we're going to continue to support everything else. We're going to have an opportunity where we're going to be able to move onto the next generation of platforms and support the existing platforms all the way down to phone and it's going to give us a real opportunity to manage the transition a way I've never seen in my career, and I've been through like four of these, so I'm really excited about the opportunity."
The Walking Dead was a smash-hit both in game land, courtesy of Telltale, as well as in television land. Naturally its prosperity has meant others want a slice of the pie. In this case that other is Activision, which has a Walking Dead "first-person survival game" up its cavernous sleeve.
"I've only seen it in the videos," Connors said of the game. "And a zombie shooter: that makes sense - a lot of people do that and we'll see if people like it," he smiled.
"I just feel like it's differentiated enough to what we do that it's fine."
Right now Telltale is working on an episodic adaptation of the Fables graphic novel by Bill Willingham. The studio is "deep in development", Connors said, and the first episode "should be coming out in the next couple of months".