Sea of Thieves passes 5m players
Cursed sales.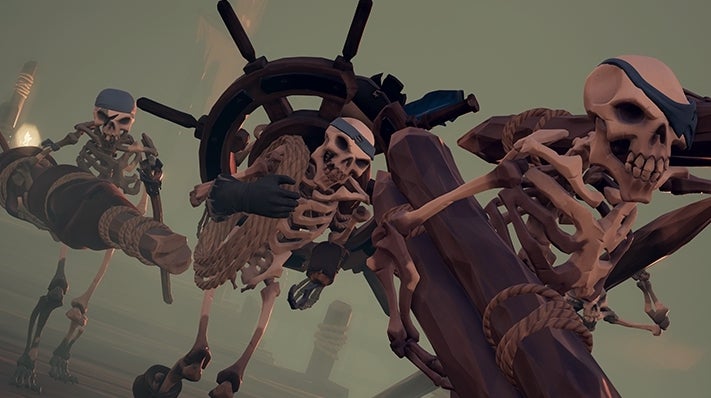 Swashbuckle simulator Sea of Thieves has passed five million players, developer Rare has confirmed.
That figure does not equate to sales (or sails), since the game is also available through Microsoft's Xbox Game Pass subscription, which comes priced at £8 a month.
Still, it's an impressive feat for a game which continues to grow in scope and scale - and clearly, players. For comparison, two million unique players logged into the game during its launch week.
And this new 5m figure was logged before yesterday's Cursed Sails update, which brought with it new skeleton ships to battle, a co-operative inter-crew Alliance system, and the three-man Brigantine ship class.
I'm most excited to try out the game's new time-limited story campaign, which involves the skeleton ships blockading outposts and local merchants needing your help - in return for skellington-themed rewards. Last night the servers were a bit wobbly upon launch, but they soon calmed down. If you (like I did) experienced a "Beard" error upon logging in, those issues are now resolved.