PayPal says Steam Summer starts next week
Some pal.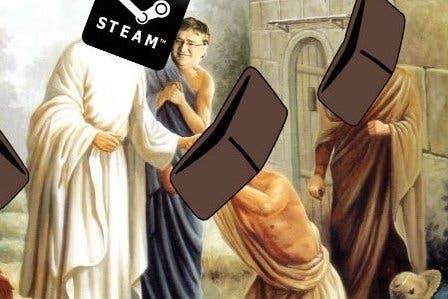 Internet money-handler PayPal has, whoops, let it be known that the Steam summer sale will begin Thursday, 23rd June.
The tweet, which is still around now, confidently announced: "It's official: the [Steam summer sale] starts 23rd June. The Steam Summer Sale started in June last year as well, albeit a bit earlier in the month.
Last year Valve created a meta mini-game - Monster Summer Game - around the sale that unlocked more discounts the more people played. I wonder if Valve will do similar this year.
Elsewhere, the GOG.com summer sale is up and running. Headline discounts at the moment include a whopping 75 per cent off the brilliant Vanishing of Ethan Carter, and 50 per cent of the Enhanced Edition of Divinity: Original Sin.