Oddworld: New 'n' Tasty out on PC in Feb, Xbox One and PS3 in March
With all PS4 post-launch tweaks.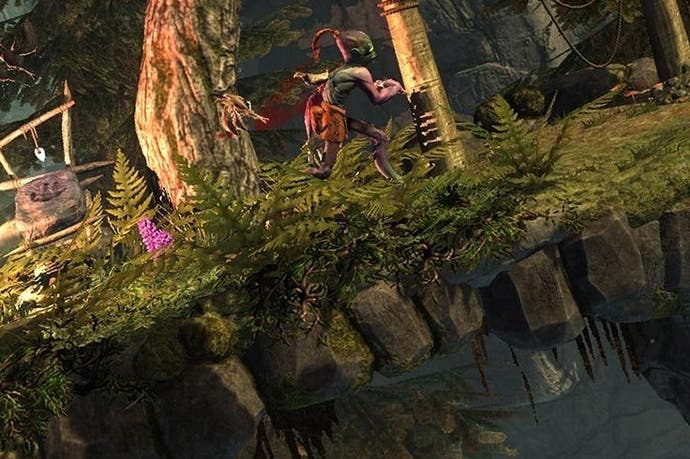 Just Add Water's remake of cult classic 1997 PlayStation puzzle platformer Oddworld: Abe's Oddysee comes out on PC, Xbox One and PlayStation 3 in the coming months.
Oddworld: New 'n' Tasty comes out on PC, Mac and Linux via Steam on 25th February. The Xbox One and PS3 versions launch in early March, Oddworld Inhabitants Inc said. The PlayStation 4 version came out in July 2014.
There's no mention of an Xbox 360 or Wii U version.
Oddworld Inhabitants said the new versions take advantage of the post-launch improvements and tweaks that were made to the PS4 version, including the addition of the old school control settings. Also included are QuikSave and QuikLoad, achievements, online leaderboards and cloud saves on Steam.
On Steam the game costs £15 / £15 / €20. If you pre-purchase you get a 10 per cent discount.
We liked the PS4 version very much indeed. Christian Donlan's Oddworld: New 'n' Tasty! review is well worth a read.