Now Discord says it'll let developers self-publish games - and give them 90% of revenue
Here comes a new challenger.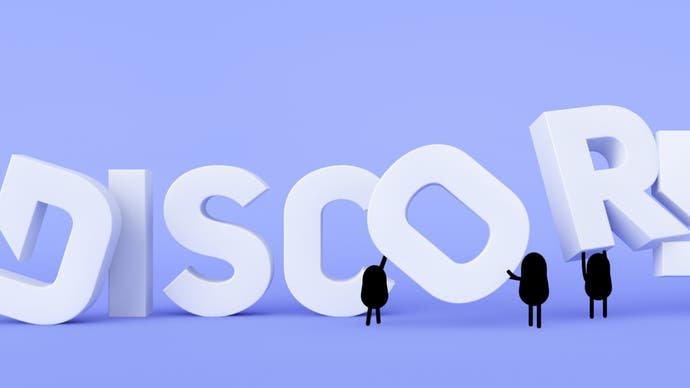 After Epic launched its own game story offering 88 per cent of revenue to developers, Discord has stepped into the fray, saying it'll let developers self-publish games on its store in 2019 offering 90 per cent of revenue.
The war for the hearts and minds of PC gamers is hotting up, with Epic and now Discord taking on Steam, which has traditionally offered developers and publishers 70 per cent of revenue.

Discord is predominantly a chat app focused on video games, but it's branched out in 2018 to sell some video games. It seems it wants to get stuck in even more in 2019, and given over 200 million people have used Discord, it may have a chance of making an impression.
"We talked to a lot of developers, and many of them feel that current stores are not earning their 30 per cent of the usual 70/30 revenue share," Discord said in a blog post.
"Turns out, it does not cost 30 per cent to distribute games in 2018," Discord continued. "After doing some research, we discovered that we can build amazing developer tools, run them, and give developers the majority of the revenue share."
Discord said it'll open up the Discord store to everyone from triple-A to single-person teams, allowing self-publishing with 90 per cent of revenue going to the developer. The remaining 10 per cent covers operating costs, Discord added, "and we'll explore lowering it by optimising our tech and making things more efficient."
Epic made an aggressive play on the PC games market with the Epic Games Store. It launched recently with a hand-curated set of games and a raft of timed-exclusivity deals. Coffee Stain Studios' Satisfactory, for example, is a timed-Epic Games Store title that was previously set to launch on Steam.
While the Epic Games Store and the Discord Store offer a great deal for developers, both face an uphill challenge in taking on Steam, which currently enjoys an effective monopoly on the PC game sales market despite pressure from the likes of GOG, EA's Origin, Ubisoft's uPlay and Activision Blizzard's Battle.net. Steam has over 100 million users, with around 10 million people online at any given moment - an enormous, established audience to sell to.