Nintendo's ridiculous puzzler Sushi Striker now has a Switch demo on eShop
Temaki you want to buy it.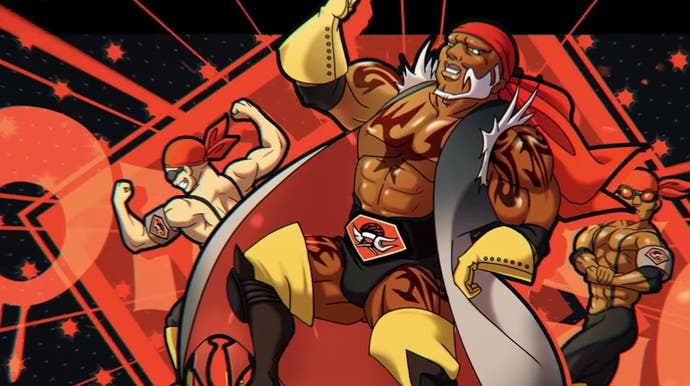 Nintendo's upcoming, utterly ridiculous 3DS and Switch puzzler Sushi Striker - AKA the game with the best theme song of 2018 - now has a Switch-only demo on eShop.
Sushi Striker, for those unaware, is a kind of rice-based tile-matching puzzler. You're tasked with joining up like-coloured plates of sushi as they trundle along three conveyor belt lanes, stacking them up ready to fling at your opponent - both in the solo story campaign, and local and online multiplayer mode.
Much of Sushi Striker's charm comes from its unexpectedly lavish, entirely ridiculous presentation. Its plate-tossing puzzling is all wrapped up in an elaborate post-apocalyptic tale in which young protagonist Musashi, raised in a world where sushi is forbidden following the bitter Sushi Struggles, must battle to defeat the empire and topple the sushi monopoly.
It's a spirited story told through wonderful, fully-animated and voiced cut-scenes, that go far beyond what you'd probably expect from your average tile-match puzzler.
Eurogamer's Christian Donlan has been putting Sushi Striker through its paces prior to release, and is so far impressed by its deceptively rich puzzle action. "Onwards and onwards it goes," he said in his recent write-up, "each battle chucking in a new wrinkle, whether it's an enemy that comes with a new sprite to get your head around or capsule toys that appear on the lanes and can only be unlocked once you've hit a certain size of plate-chain.
"All of this is tied together through a story that gets stranger and stranger as you travel further and further [...] If you were worried that 2018 wasn't going to deliver a truly memorable plate-chucking puzzle-battler, you can relax, I reckon."
Sushi Striker: The Way of Sushido, to give the game its full title, launches on Switch and 3DS on June 8th. You can download its Switch demo - which contains a surprisingly generous mix of introductory puzzling and animated cut-scene japery - on eShop now.