Nintendo admits holding back 3DS software
Plus, hopes for more third party support in 2012.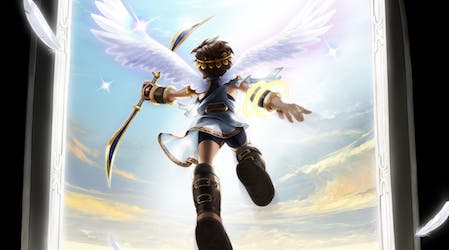 Nintendo is holding back a number of key 3DS titles so as not to swamp the Christmas release schedule, the platform holder has revealed.
Speaking during an investor Q&A last week, just posted on Nintendo's official site, CEO Satoru Iwata explained that, although it preferred not to delay games as they "need to stay fresh", the company has been compelled to push back a few completed 3DS titles into 2012.
"Video games need to stay fresh, so it is not practical for us to put them on hold for too long, but we think that some of them may be held for a certain amount of time so that there will be a short interval between when they are completed and when they are launched.
"We are taking on this sort of challenge for the Nintendo 3DS. For example, when we look at the software lineup for the year-end sales season, it is so dense that, if we added any more software, the total sales would not increase.
"Accordingly, we have intentionally delayed the launch of some software titles to early next year."
Nintendo titles confirmed for release before the end of this year include Super Mario 3D Land and Mario Kart 7. Kid Icarus: Uprising, Luigi's Mansion 2, Paper Mario and Animal Crossing are among those due at some point next year.
Elsewhere in the presentation, Iwata told investors that he hoped to see more core-orientated third party titles on the system in 2012 and beyond.
He explained that Western developers have been waiting for the 3DS to build a bigger customer base before committing to developing for the platform. With the handheld beginning to pick up momentum, he argued, they should be jumping on-board soon.
"As a matter of course, it requires more time to develop such titles," he said.
"Since in Japan, the importance of software for handheld systems among the entire video game business is larger than that for home console software, handheld software is the main battlefield for Japanese publishers.
"On the contrary, for the US and European publishers, software for home console game systems is the main arena. Therefore, putting a higher priority on spending development resources and allocating teams to the development of software for handheld game systems can be decided only after a decent market is created for the handheld hardware.
"If the Nintendo 3DS had been able to sell a lot more in the beginning," he continued, "third-party publishers would have announced by now which software they would launch. But due to the slower-than-expected sales start, everyone was in a wait-and-see mode.
"The situation is starting to change, and (after they see the results of the year-end sales season,) there will be more changes from next year and beyond."
Iwata added that with Western developers being slow to step up, it was a great opportunity for Japanese studios to take the limelight.
"If I may add one more remark in this regard, about the quality Nintendo 3DS software made by Japanese software publishers, this is the great opportunity for them to expand their market to outside Japan," he said.
"I think one of the very important jobs of Nintendo is to identify the third-party software made in Japan which, we believe, will have a strong affinity with the tastes in the overseas markets and, thus, have a strong market potential there, and we will collaborate with them to make these titles into hits.
"So, with these different efforts, we would like to enrich the software lineup for the markets outside Japan as well from next year, which will become one of the contributing factors for our improved profitability in the next fiscal year."
As detailed last week, it's been a rough year for Nintendo so far, with the platform holder reporting losses of around £580 million for the last six months.