Monster Hunter-like Dauntless headed to consoles and mobile next year
With a "vision" of cross-platform play.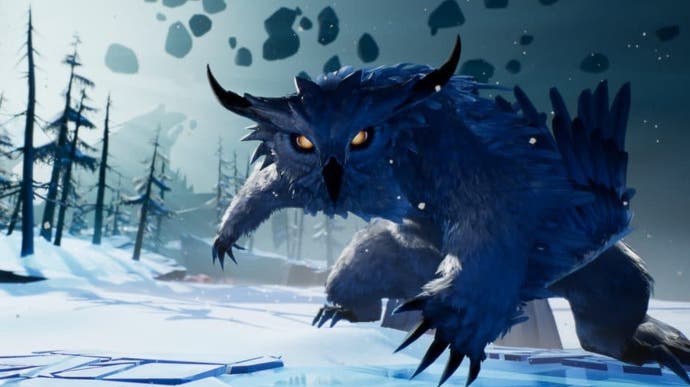 Dauntless, a Monster Hunter-style action RPG for the Fortnite era, is currently available in open beta only on PC.
Next year, however, that will change - as Dauntless will also launch for PlayStation 4 and Xbox One in April, and later in 2019 for Nintendo Switch and mobile. Dauntless will also be made available on the new Epic Games Store on PC.
Dauntless is the first game from Phoenix Labs, a studio founded by former League of Legends developers. The team's goal is cross-platform play for all versions of the game, although there's no timetable yet for that.
The latest update to the game, the wintery-sounding Frostfall, arrives for PC today alongside a new Behemoth - the Monster Hunter-alike beasties you're tasked with slaying and turning into useful items.
And the game is also adding a Fortnite-sounding Hunt Pass, which provides extra in-game activities for $10 (just under £8).
Here's how it all looks: