Metal Slug Tactics announced for PC
Boom.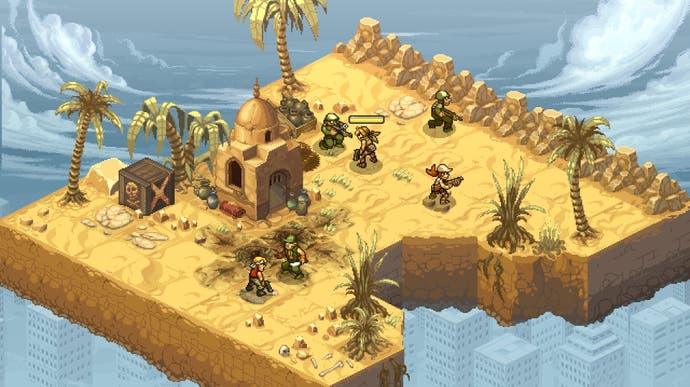 Dotemu and Leikir Studio have announced Metal Slug Tactics.
Publisher Dotemu and French developer Leikir Studio (Isbarah, Wondershot) are partnering with SNK to adapt Metal Slug into a grid-based tactical warfare game for PC via Steam. There's no release date.
The trailer is below:
Here's the official blurb:
"Metal Slug Tactics reunites Marco, Eri, Fio, and Tarma as they lead the Peregrine Falcon Squad into a new battlefield through dynamic, strategic combat. Players wield classic Metal Slug weaponry, leveraging skill trees, perks, and a super attack-fueling adrenaline system to outwit and demolish flanks of the series' signature villains."
Roguelite elements make missions replayable, Dotemu said. The missions are built from different combinations of hand-crafted terrain tiles.
The music is by Tee Lopes (Sonic Mania, League of Legends, Teenage Mutant Ninja Turtles: Shredder's Revenge, and Streets of Rage 4's Mr. X Nightmare DLC among other titles).