Mass Effect 3 players can unlock Shepard's armour in Dead Space 3
N7th heaven.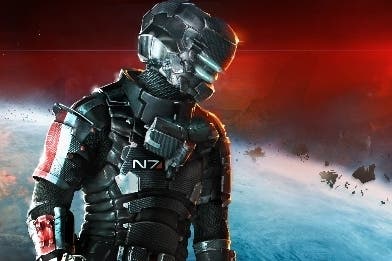 Dead Space 3 players with a Mass Effect 3 save on their console will be able to unlock a modified version of Commander Shepard's armour, publisher EA has announced.
The cross-game promotion will award the special suit to all Dead Space 3 players when the game detects a Mass Effect 3 save file.
Both games have to be of the same format, EA has confirmed. There is no way to unlock the armour across different platforms.
It's not clear what the armour does apart from granting players the ability to look cool. The suit is a modified version of the togs that Shepard wears in Mass Effect 3, complete with N7 logo.
Dead Space 3 hero Isaac gets a black-coloured number, while his new bro sidekick carries off a red version. See them both in action below.