Mario + Rabbids Kingdom Battle reveals Season Pass
Adds new weapons, challenge modes, and a story expansion.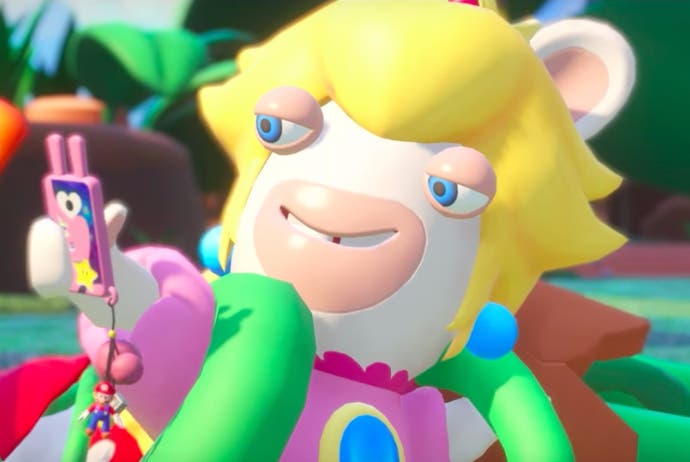 Mario + Rabbids Kingdom Battle is getting a Season Pass encompassing three pieces of DLC.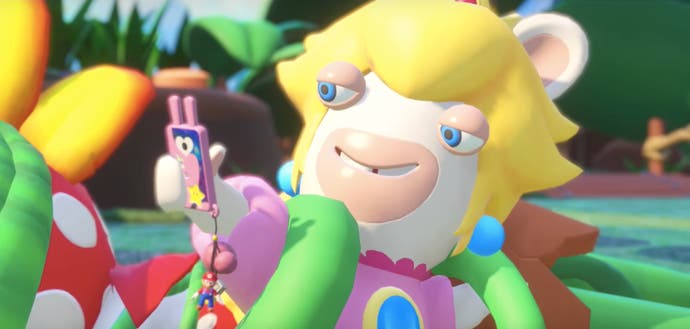 The first, and most minor of the group, is exclusive to Season Pass owners and available at launch. This DLC will add eight bonus steampunk weapons to the game, each with their own unique stats.
Later this autumn a second DLC will arrive, adding new solo and co-op challenge maps.
Finally, the game will receive a proper story expansion in 2018.
Despite our initial concerns about the concept of a crossover between Mario and one of Ubisoft's less loved properties, we've been impressed with much of what we've seen of Mario + Rabbids Kingdom Battle thus far. Our resident strategy king, Chris Bratt, said in his initial impressions: "I've been on board with this game's setting and humour ever since I saw the first cutscene featuring Rabbid Peach, but I'm really pleased to see some depth in its combat."
Mario + Rabbids Kingdom Battle is due exclusively on Switch 29th August.