It's 10th March - happy MAR10 Day!
It's a-me!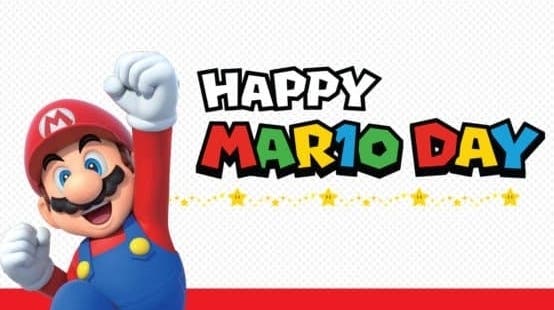 It's 10th March - happy MAR10 day!
Along with a flurry of social media celebrations, the Nintendo eShop is offering double Gold points on titles starring the world's most famous plumber, including Super Mario Odyssey, New Super Mario Bros. U Deluxe, Mario and Rabbids Kingdom Battle, and Mario Kart 8 Deluxe.
"March 10th marks a special day for Super Mario fans, as it's MAR10 Day! Get it?" says Nintendo. "To celebrate, let's recap the red-capped hero's latest outings, where you can receive 2x Gold Points on each purchase of select Nintendo Switch titles on Nintendo eShop, or via our website!"
As you've no doubt guessed, the offer is strictly limited to Mario-flavoured games and will expire at 12.59 local time today.