Mario Kart 8 gets three Mercedes-Benz cars as free DLC this month
Plus a number of other tweaks.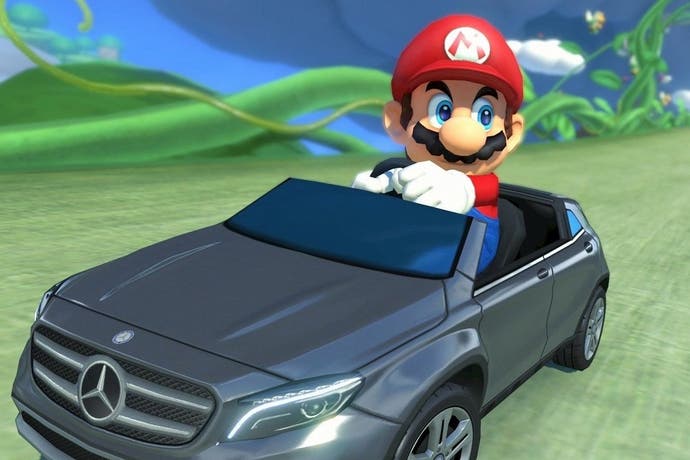 Mario Kart 8's upcoming Mercedes-Benz DLC will be available in the UK from 27th August, Nintendo has announced.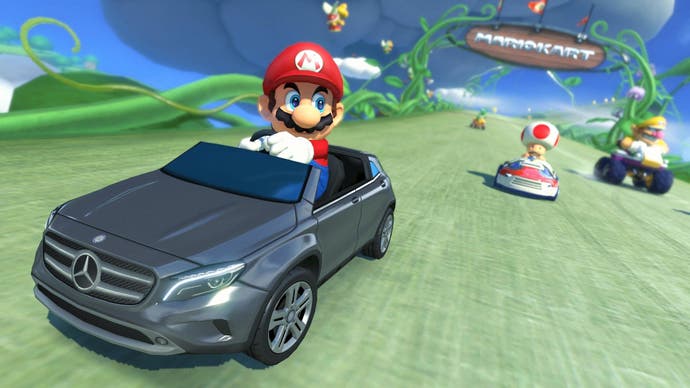 The free add-on contains three cars - the previously-shown Mercedes-Benz GLA, plus the 1950s 300 SL Roadster and the 1930s Silver Arrow.
Nintendo is also taking the opportunity to bring some fan-requested tweaks to the game, such as the option to display course maps on your TV screen.
A new stats page will show you your total number of coins, your online win-loss record and your favourite racer.
Mario Kart 8 will now save your most-recent kart settings between play sessions - so there's no more setting up your racer every time you load the game.
The menu options for "Next Race" and "Watch Highlight Reel" will be switched - a much-requested change by fans - and you'll be able to alter options for other user's highlight reels to watch different characters or events.
Finally, online multiplayer stability will also be improved.
Nintendo will hold a Mercedes Cup tournament between 27th August and 23rd September for anyone who wants to play using the vehicle DLC. Free access and details will be found in the game's tournament menu.