Xbox All Access pre-orders were a complete mess in the UK
Utter Klarnage.
Pre-ordering a next-gen Xbox was already a scramble for those buying outright last week, but many who opted for the payment plan got an unexpected surprise when they were informed their order could not be fulfilled - and it could possibly affect their credit score. After several days of confusion, customers have now been provided a guide to find out if they actually managed to secure a console, while credit applications are being reviewed to ensure credit scores were not unfairly impacted by the process.
Swedish financial technology company Klarna is handling the credit payment process for the Xbox Series X and S All Access Packages in the UK, a bundle that allows customers to purchase a next-gen console and two years of Game Pass Ultimate for either £28.99 per month or £20.99 per month respectively. While there's no upfront cost or interest, the catch is that there are risks to buying on credit: missed payments can lead to added fees, legal action, or potentially damage your credit score. And the latter became an issue for customers when it came to pre-ordering an Xbox, although not through any fault of their own.
The problems began on Tuesday when customers who had pre-ordered an Xbox All Access package from Smyths Toys or GAME suddenly had their orders cancelled. In emails seen by Eurogamer, customers were initially told their orders were successful (in some cases by both Smyths and Klarna), but were then sent another email in which Klarna said it was "unable to approve [their] transaction" with no further information beyond this.
Those who got in contact with Klarna to ask about the situation were told that, unsurprisingly, the issues were down to a stock shortage, and that their direct debit would be cancelled. But Klarna automatically carries out a hard credit check on all customers when an order is placed, and for those whose order was cancelled due to the stock shortage, this would show up as a decline on their credit report. While some customers were told by Klarna this would not affect their credit rating, others were told it could have an impact - potentially lowering their score and making it harder to apply for loans in future.
To make matters worse, existing All Access customers - who had signed up on Xbox One and were expecting a next-gen upgrade - were told by Smyths that they could apply for an upgrade this week. Those who signed up encountered the same stock issue, with Klarna declining their application and carrying out a hard check on their credit report. At the time of writing, the Smyths website still says that existing All Access customers can apply for an upgrade, although customers are now reporting that they are unable to place an order.
So there's been no benefit whatsoever to being an existing member of the @xbox All Access programme. Furthermore, I'm tied into @klarna who declined my order despite taking my money each & every month without fail! Can't cancel, can't order elsewhere & now no stock @SmythsToysUK

— Bobbins (@ohbobbins) September 22, 2020
The customers we spoke to said communication from Klarna and retailers was initially quite limited, mainly taking the form of cancellation emails and customer service conversations. One customer told Eurogamer that they were later sent an email from Smyths allowing them to fulfill their order, but it seems the majority of customers did not receive this.
"Smyths has emailed anyone who contacted them now - including me even though I did get an Xbox - claiming that anyone who was not contacted by Smyths by this point won't be receiving an Xbox because Klarna did not approve their credit application," the customer told Eurogamer. "Klarna on the other hand is claiming the issue is with Smyths running out of stock whilst credit approvals were ongoing and therefore the lack of Xbox isn't due to failed credit checks. Neither party is willing to accept any responsibility."
On Wednesday Klarna issued a blog post explaining that customers would not be charged direct debit for failed Xbox orders. Klarna pinned the problem on low stock, explaining that "retailers ran out of stock and had to close online orders whilst consumers were part way through the checkout, or had just completed their credit applications". The company also confirmed those who tried to place an order several times would not be penalised, as only the first hard check will show up on their credit score. All subsequent attempts will show up as soft searches, which are not visible to other lenders and do not affect a customer's credit score.
When Eurogamer asked Xbox for comment on this article, we were directed to the Klarna blog post. Eurogamer was also sent a Xbox UK Twitter thread which told existing All Access customers who attempted an upgrade that their "pre-order is secure", while Xbox was working with retailers to resolve the situation.
Over email, Eurogamer was also told by a Klarna representative that retailers were working to fix the stock shortage.
"For those who went through the checks and then discovered that the products were sold out, the retailers are getting in touch with them and these customers will still be receiving their Xbox All-Access bundle as soon as it is in stock again," the representative told Eurogamer. "For those few customers who have decided that they no longer want the Xbox All Access series (having been told it's sold out) but had already gone through all the checks and been approved, Klarna is encouraging them to get in touch directly."
And, sure enough, on Friday evening Klarna issued a guide to help customers through the next steps. There appear to be three main scenarios: customers may have received all three order and direct debit confirmation emails, only an email from Klarna, or email confirmation from Smyths and Klarna that was later cancelled by Smyths. It looks like those who experienced scenarios one or three still have an Xbox pre-order guaranteed for them, with scenario one customers set to receive their console for launch. Scenario two customers, meanwhile, will need to follow an additional retailer process in order to secure a console.
Importantly, Klarna is looking into customer concerns that their credit scores may have been impacted by the declined orders. "We want to reassure all of our customers that we are taking this extremely seriously and will work with the credit reference agencies to remove any mark on your credit file for anyone who should not have received this," the post states. "We are currently reviewing every application that was made over the past four days to make sure we rectify this for anyone affected. If you have any concerns about this, please do not hesitate to get in touch with a member of our customer service team at customer@klarna.co.uk."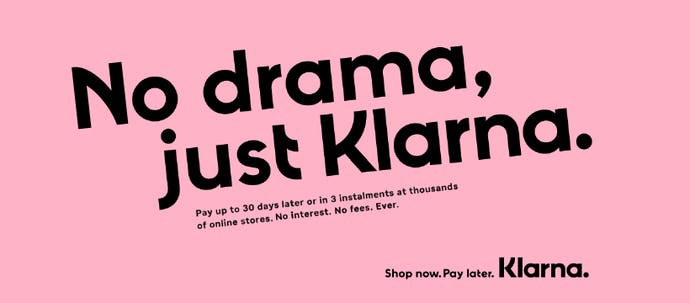 In short, it all seems like a rather large mess, with hundreds of customers stuck in various states of limbo between placing an order and actually getting their Xbox pre-order confirmed. Although retailers are now working to honour pre-order agreements, and Klarna is checking to make sure no-one's credit score was unfairly affected, the whole debacle created a pretty stressful situation for customers - and one that was probably avoidable, given the rush for pre-orders was something that should have been anticipated.
"We all know that when it comes to game releases, let alone a next-generation piece of hardware, there is an influx of users pre-ordering them" said former EGX senior account manager Matthew Clements, who was also affected by the pre-order bungle. "There should have been a system in place whereby Klarna performed soft checks while you're going through the store to reserve an Xbox, then once secured the hard check is made and whereby units are put back into the pool should someone not meet the financial requirements."
In a follow-up email sent to customers on Friday, Klarna said it was "very sorry" the Xbox pre-order experience with GAME and Smyths Toys had not been as expected. "We know it has been frustrating and confusing for many of you, and on behalf of Klarna, we are truly sorry for any inconvenience and distress this may have caused."