Just Dance 4 Gangnam Style DLC coming next month
Oppa the charts.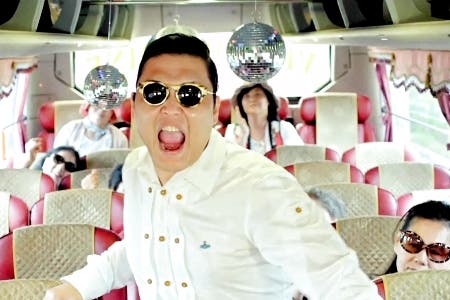 Chart-topping track and YouTube sensation Gangnam Style will be available to download for Just Dance 4 next month, developer Ubisoft has announced.
Pricing will be in line with previous Just Dance DLC packs (240 Microsoft Points a song, about £2).
"Gangnam Style and Just Dance 4, I can't wait to see all the YouTube videos," South Korean pop star PSY, author of the song, said.
Many, many more Just Dance 4 DLC tracks will be on the way, Ubisoft added.
"We're dedicated to bringing Just Dance fans access to the music and musicians they love," Ubisoft marketing boss Geoffroy Sardin chirruped. "Our fans were really vocal about wanting Gangnam Style in Just Dance 4 and we listened. This marks the first of many hot upcoming DLC tracks for Just Dance 4."