Jelly Deals: Xbox One X with four games for £450
Free next-day delivery, too.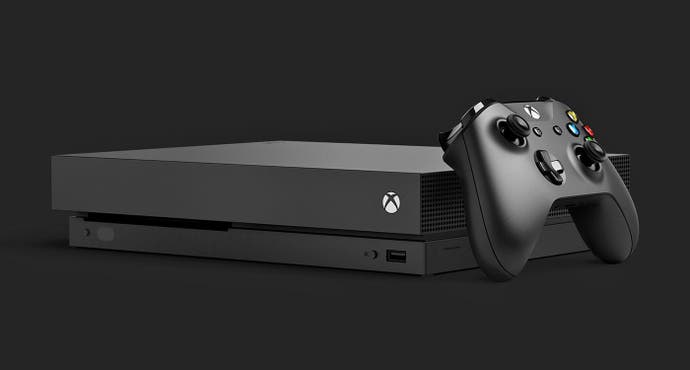 A note from the editor: Jelly Deals is a deals site launched by our parent company, Gamer Network, with a mission to find the best bargains out there. Look out for the Jelly Deals roundup of reduced-price games and kit every Saturday on Eurogamer.
---
Even after the Black Friday madness is over and done, the best value console bundles keep coming. This time, it's the Xbox One X's turn.
Head to ShopTo at the moment, and you'll be able to pick up one of Microsoft's extra fancy 4K boxes along with four games for £449.86. Specifically, you'll be getting Forza Motorsport 7, Dishonored 2, Doom, and Fallout 4. For those not keeping track, the Xbox One X's regular price is £450, so those games are all thrown in for free.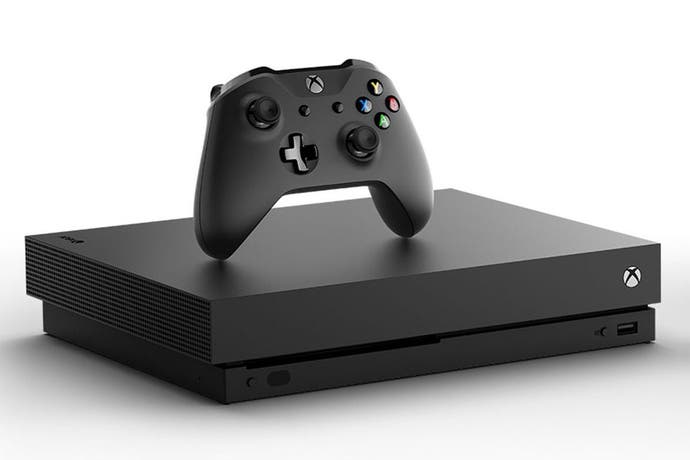 If that's just not enough for you, you can also add a copy of Wolfenstein 2 or The Evil Within 2 for an extra £20, or L.A. Noire for around £26. Thankfully, ShopTo also offers a free next-day delivery service, which is probably to be expected when dropping half a grand in the store.
Alternatively, if you want to forgo the games entirely and grab one of the limited edition Project Scorpio versions of the Xbox One X, Amazon has the last of its stock up for grabs.
Also worth noting is that TheGameCollection is currently offering extra Xbox One Wireless Controllers for just shy of £30 for a limited time. Get 'em while you can.
For more of this kind of thing, we've got a guide to the very best Xbox One deals from around the vast ranges of the internet. We'll be keeping that page updated weekly with the most recent deals, offers, and bundles. Go ahead and bookmark that page if this is your kind of thing, it might be useful.