Jelly Deals: Super Mario Odyssey discounted digitally pre-launch
Physical and Digital editions now the same price.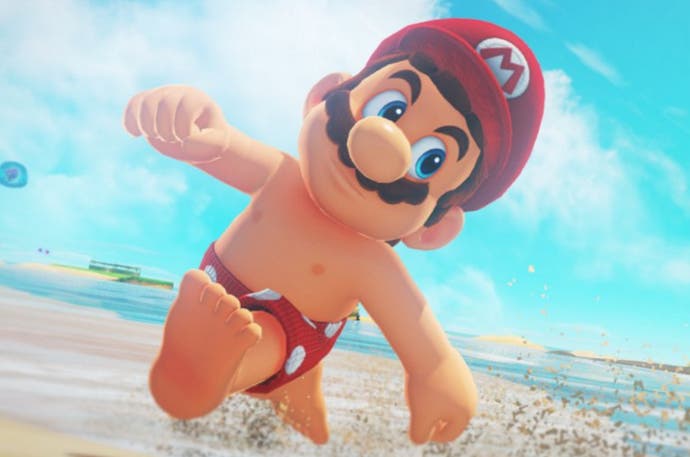 A note from the editor: Jelly Deals is a deals site launched by our parent company, Gamer Network, with a mission to find the best bargains out there. Look out for the Jelly Deals roundup of reduced-price games and kit every Saturday on Eurogamer.
---
For me, the excitement of this month really comes down to a handful of games that all see release on the same day at the end of the month. One of those games - Super Mario Odyssey - is one of the most highly anticipated games of the year, at least since the Switch managed to win the hearts and minds of so many people when it launched in March.
I've made it a bit of a personal mission to have my Switch as a digital-only console as much as I can, and the problem I've run into again and again is the bafflingly high prices of digital Switch games versus their boxed versions. Case in point - Zelda: Breath of the Wild is still £59.99 to buy on the Switch eshop, while you can pick up a boxed copy for £48 from Tesco Direct right now.
Previously, it looked like Super Mario Odyssey would fall into the same disappointing pattern and, at least in terms of Nintendo's eshop, that may end up being the case - a first-party Mario game on Switch seemed like an easy win for Nintendo, one it could easily charge the full £60 for. Indeed, Amazon UK's original listing for the game had the boxed version priced up at £41.99 while the digital was £59.99. Not so anymore, thankfully, as Amazon has just updated its pricing to bring the digital version in line with the boxed copy, costing £41.99.
Better still, if you happen to be an Amazon Prime member, you'll get an extra £2 knocked off that price on either version to bring the overall cost down to £39.99 at the moment. Some accounts can take advantage of Amazon's current (and selective) offer of an extra £6 when you buy a £30 gift card, then use the gift card on a Mario pre-order and cut the price down further. Not all accounts are eligible for that offer, though, and you can check if your account qualifies on this link here.
Finally, if you're internationally minded, you can head to Amazon France and grab a boxed or digital copy of the game there, where it'll only cost you €44,90 at the time of writing. Keep in mind that while boxed Switch games are region-free, the digital version will require you to set up a (free) French-region eshop account in order to redeem, though you don't have to use that account to actually play the game once purchase is complete.
Your mileage may vary when it comes to shipping costs from Amazon France, of course, so heads up there. Not a bad offer if you're reading this from anywhere in Europe, though. Regardless, we can all get a glimpse of Mario in a bathing suit at the end of this month for a little less cash now.