It sounds like 1666: Amsterdam will be the game Patrice Désilets makes next
"I'm back at it."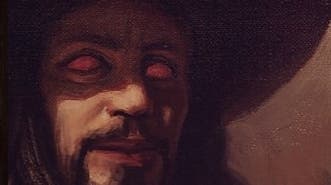 Patrice Désilets has given a strong indication that 1666: Amsterdam will be Panache Digital's next game, following the release of Ancestors: The Humankind Odyssey earlier this year.
Désilets mentioned 1666: Amsterdam towards the end of an Ancestors postmortem at Reboot Develop Red in Canada today, while talking about what could come next. I was in the audience so I pressed him.
"How serious are you about revisiting 1666?" I asked because sometimes it's hard to tell.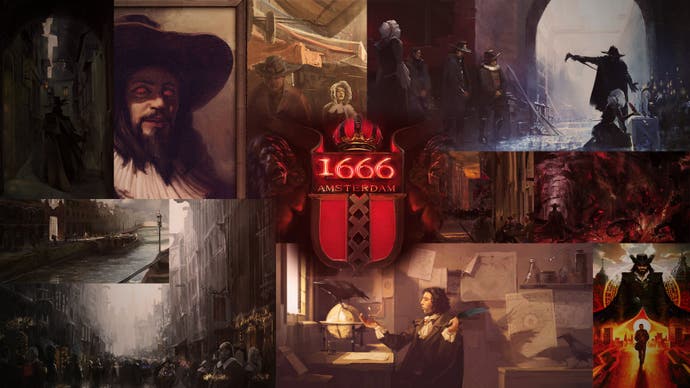 "How serious am I?" he answered. "I almost lost my house over it." He paused, people laughed. "I'm not joking." (He was referring to the torrid time he had wrestling the IP from Ubisoft.)
"I want to do a game about the Devil," he went on. "I hate horror movies, I hate the subject matter for some reason, so it's a challenge for me. I love Amsterdam, I like the fact there was a year called 1666, and I want to do it. I want to do it.
"But what's great is it's not the game after Assassin's Creed: Brotherhood any more, it's the game after Ancestors. It's not the game made with THQ Montreal, it's the game from Panache. We found our DNA a bit, our signature - I won't help you much. There's going to be narrative and it's going to be about the Devil - that's the subject matter.
"I'm back at it. I'm about to post something, it will be nice. Plus, I fought for it. I fought for it - no you won't have my game - and I got it back. I sold it to myself, which is weird - I had it personally but I had to sell it to Panache.
"But yeah," he added. "I'm really serious about making that game."
I pressed once more: "So is that what's coming next?"
"Yeah," he replied, "but you won't have the exclusivity!" He laughed. "Let me have the exclusivity, come on!" Sorry, Patrice!
1666: Amsterdam was in development at THQ Montreal in around 2014, but the studio went bust and Ubisoft swooped in to buy it - Ubisoft being the company Désilets created Assassin's Creed for. But Ubisoft cancelled the project and Désilets left.
Eventually, Désilets managed to regain the 1666: Amsterdam rights, then in 2016, at Reboot Develop Blue in Croatia, he showed video footage of the game. The gist of the game was to "be worse than the Devil", and you could control maligned creatures like ravens, rats and black cats.
Back at THQ Montreal, the project was dubbed the new Assassin's Creed, but back then it also had a triple-A budget. At Panache, it won't. Panache is now an established studio with a game under its belt but it's still only 35 people, with only modest plans of growth to 50 people in the next few years. It produces, as Désilets likes to say, triple-I games - the I standing for indie.
Ancestors was published by Take-Two's indie label Private Division, and Désilets said he still had that relationship, suggesting it may be the publisher of 1666: Amsterdam as well. Panache also has long-running funding from private investors.
But before 1666: Amsterdam becomes a thing, there's the 6th December PS4 and Xbox One release of Ancestors to see through. "And then again," said Désilets, "we've got multiple ideas about that game [Ancestors]. It's not over. This is my tool box where I can test some stuff."