In-game footage of Visceral and Amy Hennig's Star Wars shown
Just a glimpse, but a handsome one.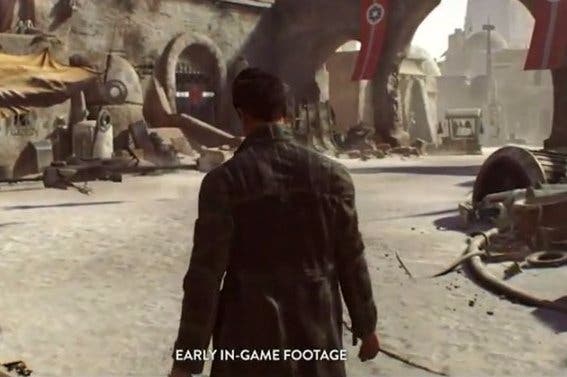 We've seen a tiny glimpse of Amy Hennig and Visceral's new Star Wars action adventure game due 2018.
The game doesn't have a name but we know it's based on an original story and features new characters. Presumably the male character we glimpse is the central character, or at least very important. He's pictured in an environment that looks a lot like sandy old Tatooine.
Amy Hennig was of course the creative director of the Uncharted series - not Uncharted 4 though - so similarities to that series are expected here.
Looks handsome! Skip to 3 minutes 55 seconds.
You can see what else EA and other publishers announced at the show this year with our E3 schedule guide.