Here's a solitary STALKER 2 screenshot for your perusal
More news promised later this year.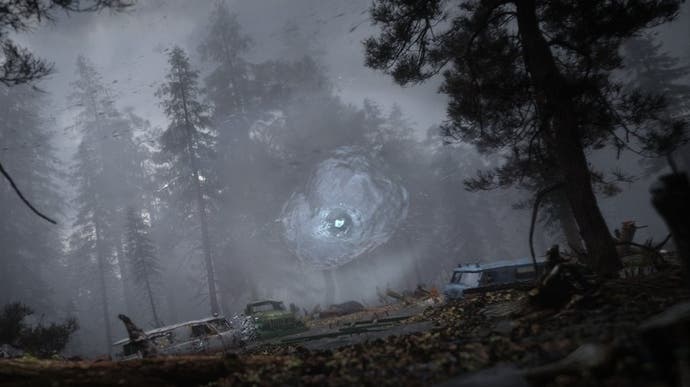 It's been almost two years since developer GSC Game World announced it had a sequel to cult classic STALKER: Shadow of Chernobyl in the works, but now, finally, the smallest glimpse of progress has been teased, courtesy of a single, solitary STALKER 2 screenshot.
The original STALKER launched in 2007, offering up a celebrated first-person slice of shooty, deeply moody post-nuclear survival horror, and was followed by a prequel and successor - titled Clear Sky and Call of Pripyat respectively - in the years after. A true sequel, STALKER 2, entered troubled development in 2009, and GSC eventually closed its doors two years later, a move that founder Sergiy Grygorovych attributed to "personal reasons".
GSC's closure notably saw staff splintering off to form Vostok Games, the studio responsible for free-to-play shooter Survarium, and 4A Games, the developer behind the critically acclaimed Metro series; but despite losing its key talent, GSC reopened in 2014, and would eventually announce STALKER 2 some four years later.
Details were scant, however, with GSC only teasing a 2021 release date for STALKER 2, and offering word that it would be created using Unreal Engine 4. There's been little else shared about the project since then, until today's surprise, single screenshot - showcasing a mysterious anomaly hovering vaguely menacingly in the middle of a mist-shrouded forest.
"A lot of you are joining social isolation now," read an accompanying message on the official STALKER Twitter feed, "That's why today, on a very special occasion, we are ready to slightly uncover the mystery of what we are working on. This is the first glimpse of STALKER 2."
GSC says that more will be shared as the year progresses.