Grainger Games boss's rushed farewell to staff as administrators take over
"We gave the big boys a run for their money."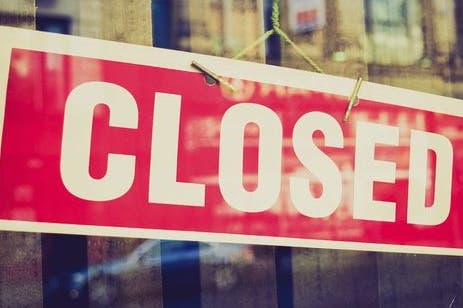 Grainger Games' founder and managing director Stephen Bowyer sent a rushed and emotional note to stores over Easter weekend ahead of administrators taking control of the business, which I've been told by reliable sources will happen today.
Bowyer's note, which was sent to all stores, had spelling mistakes and grammatical errors suggesting it had been written in a hurry. I've tidied those up in the quoted passage below but you can see the unaltered original in the embedded screenshot.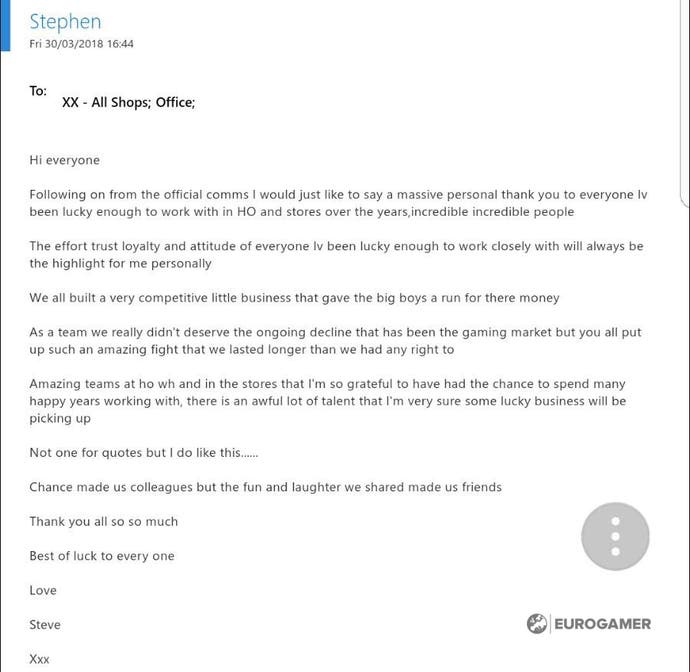 "Hi everyone,
"Following on from the official comms I would just like to say a massive personal thank you to everyone I've been lucky enough to work with in [head office] and stores over the years - incredible, incredible people.
"The effort, trust and loyalty, and attitude of everyone I've been lucky enough to work closely with will always be the highlight for me personally.
"We all built a very competitive little business that gave the big boys a run for their money.
"As a team we really didn't deserve the ongoing decline that has been the gaming market, but you all put up such an amazing fight that we lasted longer than we had any right to.
"Amazing teams at [head office] and in the stores that I'm so grateful to have had the chance to spend many happy years working with, there is an awful lot of talent that I'm very sure some lucky business will be picking up.
"Not one for quotes but I do like this: Chance made us colleagues but the fun and laughter we shared made us friends.
"Thank you all so, so much.
"Best of luck to everyone,
"Steve.
"xxx"
Grainger HR sent employees an email at the weekend saying "we have been unable to secure a sale of the business", and that "unfortunately the business has now ceased to trade due to insolvency, with administrators from RSM Advisory LLP to be appointed on Tuesday 3rd April".
A separate and very similar message was sent from HR to stores. "As you are now aware, despite significant efforts we have been unable to secure a sale of the business as a growing concern," it said. "The board are working closely with RSM Restructuring Advisory LLP to maximise the position for our creditors. It is likely the company will now be placed into administration early next week."
Administrator RSM will send employees official letters this week.
Grainger Games told stores to close last week, having hit insurmountable financial difficulties after creditors - nervous at the state of UK retail following the closure of Toys R Us, Maplin and Claire's Accessories - pulled their support. Grainger's store staff were paid up to the end of March.
Grainger has yet to respond to Eurogamer's request for comment.