Game Group's share price nose dives
Worth 90% less today than a year ago.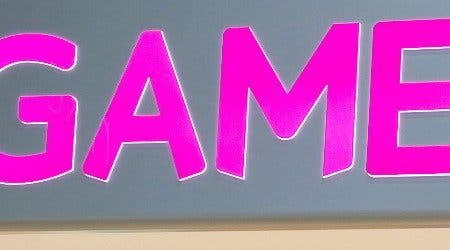 UK video game mega-chain Game Group is worth 90 per cent less today than a year ago.
Game's shares today cost around 6 pence. A year ago, they cost around 71 pence.
Multiply share price by share volume to calculate a company's market capitalisation.
Today, Game's market capitalisation is £22.58 million. A year ago, that number was £261.46 million (assuming there were the same number of shares available).
In the year ending 31st Jan 2009, Game made a record pre-tax profit of £117 million. In 2010, that number was £84.21 million. In 2011, that number was £23.10 million.
Half-way through 2011, that number was minus £51.47 million. The full-year forecast is a pre-tax loss of £0.06 million.
Last week, Game lowered its revenue (money made from overall sales) forecast for the full year, blaming "extraordinary" economic times.
Whichever way you plot those numbers, the graph slopes sharply downwards.
Game's current RiskGrade is 914, which makes it "highly risky".
But there are some points worth considering. The general economy isn't in great shape, to say the least. And the video game market - money made across all UK shops, presumably - is down around 12 per cent on last year.
What's more, supermarkets continue to undercut specialist video game stores, and online the competition is fierce.
It's worth also remembering that while Game's share price is low, it still employs over 10,000 staff in over 1300 outlets, and turns over more than £1 billion each year.
Game also now sells Xbox Live and PlayStation Network digital content - initiatives it trialled and then rolled out this year. Game also tried something new with its inaugural Gamefest game show this year, in Birmingham.
Game remains the favoured launch partner for huge games such as Battlefield 3 and Modern Warfare 3, too.