Free ad-supported EG iPhone app!
We want to be in your pocket.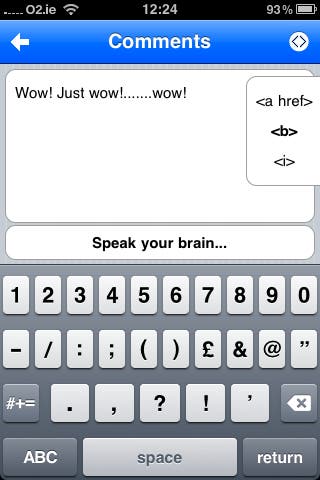 Eurogamer.net is super-duper-mega excited to announce that we have just launched an advert-supported free version of our iPhone application!
You can get your hands on the new free version of the Eurogamer iPhone application via the iTunes App Store.
Yes! Developed by the lovely EGVroom, the new version is exactly like the regular Eurogamer application - you can view the website content in rich detail with images and videos, and post comments and use the forum and groups.
It also supports all sorts of clever things like landscape and portrait perspective viewing options and searching our archives, and allows you to share things you like on Twitter, Facebook and email.
The only real differences are that you don't have to pay to use it, and it will show adverts when you move between sections. If you want to do away with the ads, of course, you can always buy the full fat version instead.
Check out the Eurogamer iPhone application screenshot gallery for more shots of the thing in action.