Football and anime collide in Captain Tsubasa: Rise of New Champions
Sounds like a keeper.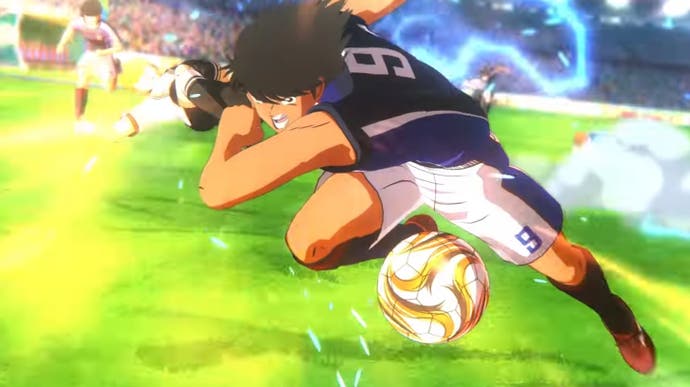 What's the only thing in the world more dramatic than a Ronaldo dive? That's right, anime, so it seems only right football manga Captain Tsubasa will make its way onto consoles later this year.
Originally published in Shueisha's Weekly Shōnen Jump, Captain Tsubasa has been reincarnated as an anime series and a variety of games - although the last of these released on console was Captain Tsubasa: Gekito no Kiseki for Nintendo DS in 2010. Rise of New Champions should give the series a console refresh, as it's being released on PlayStation 4, PC and Nintendo Switch.
The press release on publisher Bandai Namco's website says it has "toon shading [with] realistic effects", combining arcade action gameplay with updated graphics. "This is an exhilarating action game that enables players to enjoy scoring goals, while performing dream skills against opponents at high speed by mastering the simple controls."
If only Watford could take that on board.