Faster, Windows 10-compatible Raspberry Pi 2 released
"We are very, very close to it being the best-selling British computer."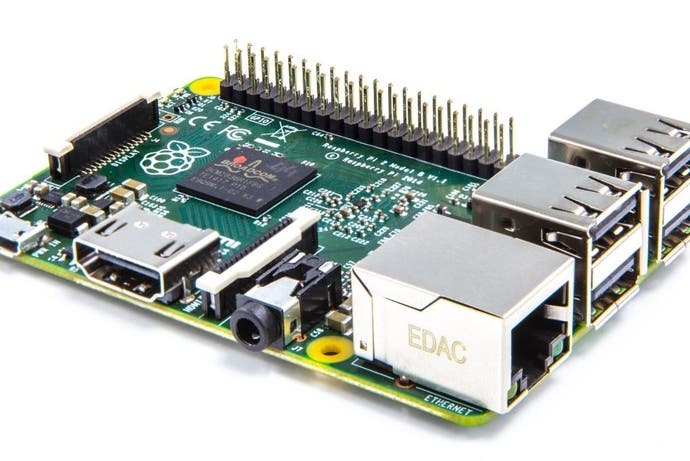 A new, faster version of the Raspberry Pi - the low-cost micro-computer evangelised by Elite co-creator David Braben - has been released by the foundation behind the project (thanks, BBC).
The new Raspberry Pi 2 features a quad-core processor instead of a single-core, and packs twice as much RAM onto the board as before, for a total of 1GB. The device retails for around the same price as the original: £22.85 before VAT's tacked on.
The founder of Raspberry Pi, Eben Upton, estimates the new device to be around six times as powerful as its predecessor when it comes to running real world applications. A version of Windows 10 is also in development for the device.
"This is really a PC now," he explained. "You can do most of the things with this that you can do with a PC. You can surf the web, you can watch videos, you can play games like Minecraft. But we also bundle it with the tools that children need in order to learn how to program."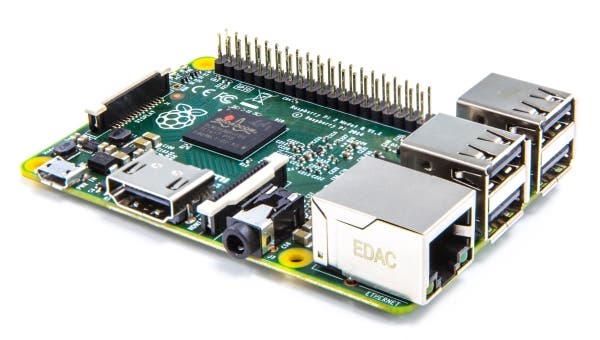 Upton continued: "The great thing is - apart from those two changes - that we've managed to keep everything else the same. All of those tutorials that people have developed over the last few years will carry on working with this device. It just kind of broadens out the range of interesting stuff kids can do."
The foundation claims sales of around 200,000 units a month for the original Raspberry Pi - a far cry from the limited availability at launch. A staggering 4.5m units have been sold in total, making it one of the best-selling British computers of all time.
Upton has high hopes it can, ultimately, take that crown too.
"We are very, very close to it being the best-selling British computer," he told the BBC.
"I think another half a million and we will go past the Sinclair Spectrum as the best-selling British computer."
The Raspberry Pi 2 is available to buy now from selected retailers.