Fallout: New Vegas dev: some RPG advances "undermine" thrill of exploration
Avellone on journals, quest compasses and auto-maps.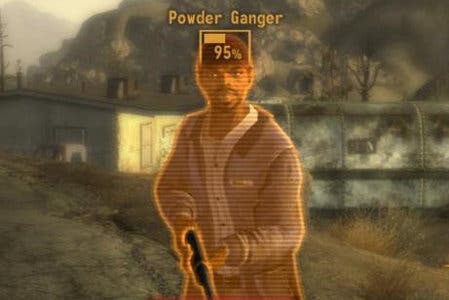 Obsidian designer Chris Avellone believes some of the advancements made in role-playing games over recent years "undermine" the genre.
Avellone, who played a key role in the development of a number of RPG classics while at Interplay, including Fallout 2 and Icewind Dale, told Eurogamer sister site IndustryGamers that while mechanics designed to aid players can be useful, they do have a negative impact.
"I'll say the 'advances' have been more for player convenience, sometimes good, sometimes bad, in my opinion," he said.
"Journals, quest compasses that point directly to the goal and show you the route, auto-maps, etc. are helpful, at the same time, I think it undermines the thrill of victory and discovery and a lot of what makes an RPG an RPG (exploration, notably)."
More successful advances in RPGs are, according to Avellone, making player decisions have consequences and better voice-acting.
"In terms of non-interface elements, I feel the idea of morally grey choices and more focus on actions and consequences has been great for RPGs across the board," he said.
"Lastly, fully voice-acted characters has been something to adapt to since Knights of the Old Republic 1, and the amount of localization, recording and audio work required is substantial, but I feel it's a net positive for the player."
RPG elements are now a part of many video game genres. And RPGs are also evolving - see the Mass Effect franchise.
This blurring of the line between genres is something Avellone is delighted with.
"I enjoy the fact that role-playing game mechanics are bleeding into other genres, and the 'genres' aren't as clear-cut any more," he said.
"Developers are seeing the worth in customization, levelling, dialogue, choice and reactivity and other elements that would normally be considered RPG mechanics and introducing them into multiple titles."