Ex-F.E.A.R. devs' FPS Betrayer set to spook in two weeks
"You haven't played anything quite like this," says developer.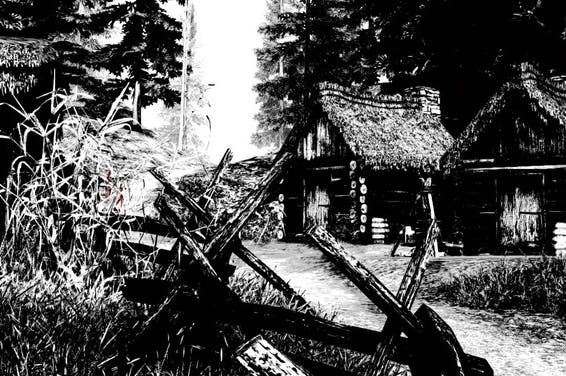 The ex-Monolith developers at Blackpowder Games are launching the indie outfit's black & white first-person shooter Betrayer on 24th March.
This official launch for Betrayer will be priced at €18.99 / $19.99, though you can get it for £11.99 / $14.99 by purchasing it prior to the 24th on Steam Early Access.
Set in a haunted native American colony upon the discovery of "the new world" in 1604, Betrayer aims to be "a player-driven game that emphasises exploration and discovery with minimal hand-holding," according to its designer and writer, Craig Hubbard.
"What we're proudest of is that Betrayer is distinctive,' he added. "When you're setting out to create a first-person action game with seven people, the biggest fear is that you'll make something redundant: a cheap version of a bigger, better title. But I feel confident saying you haven't played anything quite like this."
For more info on Betrayer, I interviewed Blackpowder Games about its stylish aesthetic, Dark Souls-esque respawning mechanic, and how this tiny team of seven FPS veterans is hoping to innovate the genre.
Watch on YouTube