The best value SSD for gaming hits £92 for a 1TB model
Speed up game load times on PC, PS4 and Xbox One.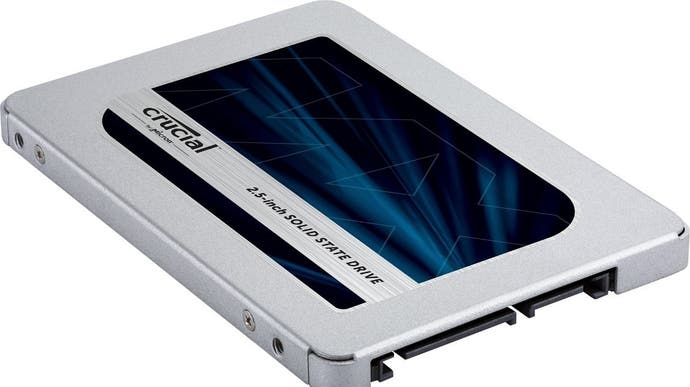 The best value SSD for gaming, the Crucial MX500, has reached a new low price on Amazon. Right now you can pick up this 1TB SSD for just £92, down from £110. That works out to 9p per gigabyte for one of the fastest and most popular SATA SSDs on the market.
In our testing on PC, we found that upgrading from a hard drive to an SSD reduced game load times by up to 60 per cent. That makes running your games from solid state storage one of the most cost-effective upgrades you can make to your gaming rig.
Console gamers aren't left out of the fun either. You can also put this 2.5-inch drive in a cheap (£8) USB enclosure to boost game load times significantly on both PS4 and Xbox One.
In our testing on PS4, loading Bloodborne's Old Yharnam area loaded twice as fast with an external SSD, clocking in at 15.4 seconds compared to 30.7 using the stock 500GB drive. On Xbox One we saw similar results with the initial load of GTA 5 dropping from 88.6 seconds to 24.2 seconds - an incredible 73 per cent reduction! Not all games will benefit to such a great extent, but every title we tested showed noticeable improvements on both platforms.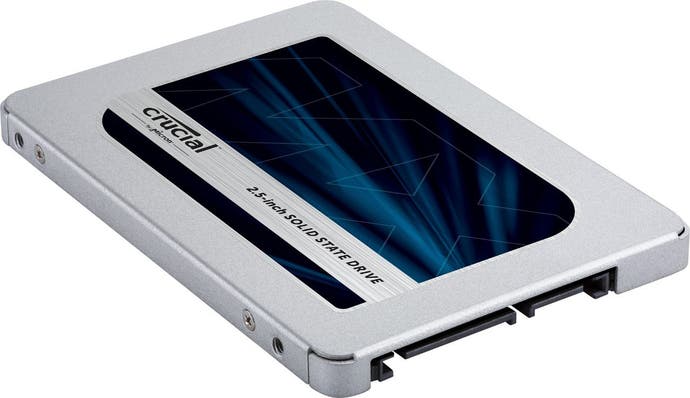 Back on PC, SSDs are also a great benefit outside of games. The higher speeds and lower latency of these drives significantly reduce the time it takes to boot Windows or launch programs, making your PC much more responsive. If you're performing data-intensive creative tasks like video editing, you'll also see a hefty advantage to running from solid state storage.
There are further advantages to be gained from opting for an even faster NVMe SSD, but in gaming you'll get most of the way there with a straightforward SATA drive like the MX500. By comparison, the cheapest 1TB NVMe drive we recommend costs £130, so we'd recommend this only for high-spec systems or for users that mix gaming with content creation.
Update: Commenter polymorph points out that the Crucial P1 NVMe SSD is only £7.50 more than the MX500 and almost four times as fast in sequential reads, although it's in turn slower than the £130 NVMe drive above. You'll also need to ensure your desktop/laptop supports NVMe drives.
So whether you're on PC or console, upgrading to an SSD is a sensible decision, especially as flash memory prices continue to fall. And if you are upgrading, then Crucial's much-loved MX500 is an ideal choice. This particular drive offers excellent performance that runs up against the limitations of the SATA 3 specification, with up to 560 MB/s sequential reads and 510MB/s sequential writes. At this discounted price of £92, the MX500 is an even better pick than usual.