Razer, Corsair and Logitech peripherals star in Amazon's Deal of the Day
Pick up a new keyboard, mouse, headphones or mic for up to 50 per cent off.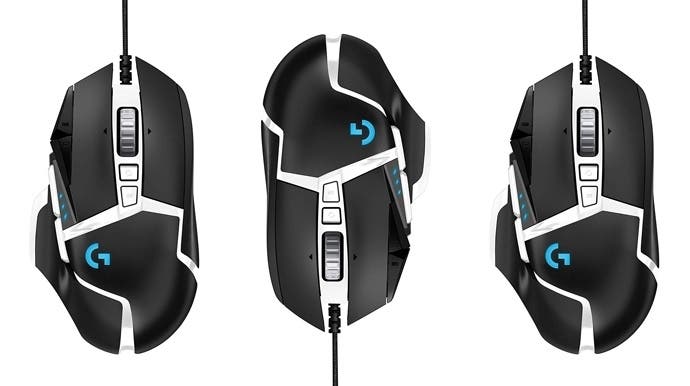 Amazon's Deal of the Day is a great one for PC gamers in the United States, with a range of keyboards, mice, headsets and components at up to 50 per cent off. You can take a look at the full range here or read on for our highlights. For each item we recommend, we've included both the listed RRP and actual most recent price so you can spot the biggest deals.
Razer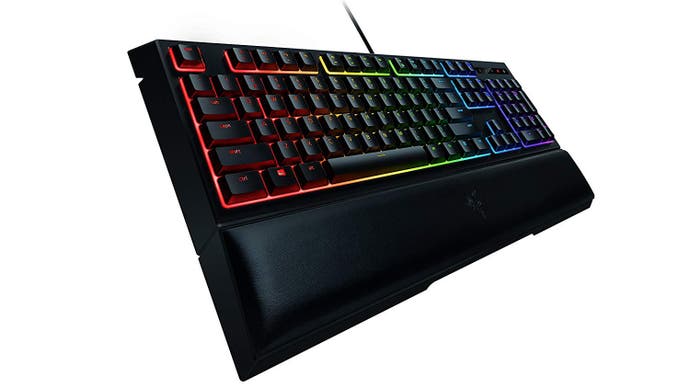 A selection of Razer peripherals are included in the sales, including the popular Deathadder mouse, the new Huntsman optical-mechanical keyboard and the Ornata Chroma half-mechanical keyboard. The Seiren Emote, their latest USB microphone for game streamers, has also been discounted for the first time.
Razer Deathadder Elite - $25 (was $30, RRP $70)
Razer Huntsman opto-mechanical keyboard - $80 (was $144, RRP $150)
Razer Ornata Chroma mecha-membrane keyboard - $55 (was $80, RRP $100)
Razer Seiren Emote streaming microphone - $120 (was $180)
Audio-Technica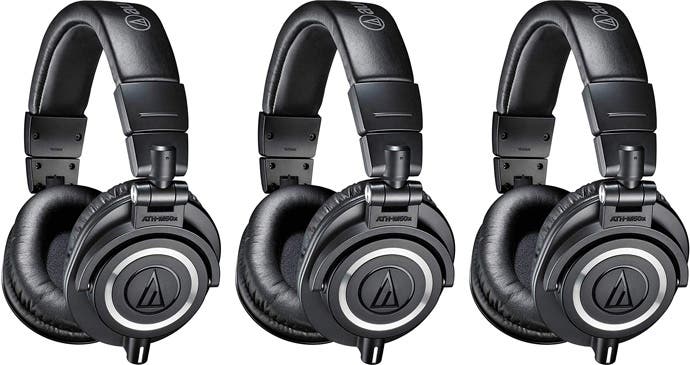 Audio Technica is a legendary name in the audio space, thanks to their habit of creating extremely well-designed products at very reasonable prices. Those prices got even better today with two of their best sellers on sale - the ATH-M50x studio headphones are renowned for their neutral and accurate reproduction, and they're on sale for $103 - almost $50 off the listed retail price. The AT2020 is a similarly well respected in the XLR mic space, and it's been heavily reduced. This is a great choice for beginning your XLR setup, providing extremely clear audio for streaming, music recording and podcasting.
Audio-Technica ATH-M50x studio headphones - $103 (was $129, RRP $149)
Audio-Technica AT2020 cardioid condenser XLR mic - $74 (was $119, RRP $170)
Logitech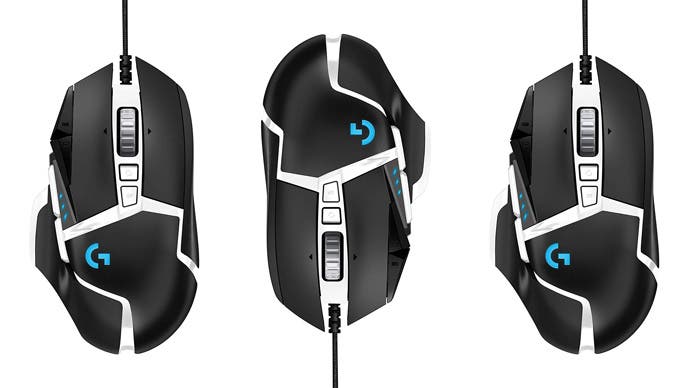 The G502 is the most popular gaming mouse on the market, and the latest version - the special edition Hero - is now available at a heavily reduced price. Originally retailing for $80, this metallic upgrade to the fan-favourite G502 includes the latest Hero optical sensor and a brand new look. Logitech subsidiary Blue Microphones is also represented in the sale, with the Yeti tri-capsule mic reduced to under $90. This is a great choice for game streaming, podcasts and many other content creation uses.
Logitech G502 SE Hero - $30 (was $48, RRP $80)
Blue Yeti tri-capsule mic - $89 (was $100)
Corsair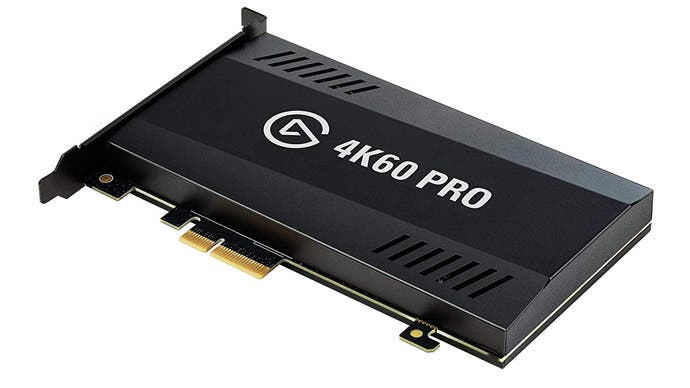 A pair of Corsair products are on sale today, including the popular K68 RGB mechanical keyboard - a great value option, particularly at this lower price - and the Elgato Game Caputre 4K60 Pro, an easy way to capture 4K 60fps footage onto a second PC for streaming or recording.
Cosair K68 mechanical keyboard - $80 (was $100)
Elgato Game Capture 4K60 Pro capture card - $200 (was $250, RRP $400)
Wrapping up
That's all the highlights for now, but feel free to look at the full range here as well.
We'll post more deals here on Eurogamer as we find them, and you can also follow us on Twitter @digitalfoundry and @dealsfoundry for more of our recommendations!