The best ultra-wide monitor is 52% off for Black Friday and Cyber Monday
American retailer Newegg is selling the Dell Alienware AW3418DW for a best-ever $719.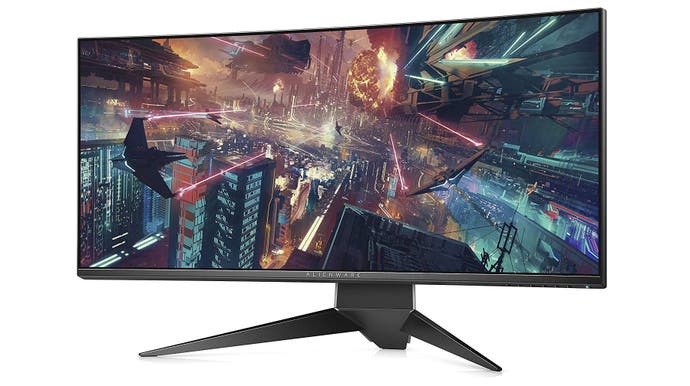 Genuinely good deal alert: You can pick up the seminal Dell Alienware AW3418DW ultra-wide gaming monitor over on Ebay US for $719 right now, brand new and despatched from American retailer Newegg. For some people in the audience that'll be enough to cause a flurry of clicks and sales, but for everyone else, let's go into why this monitor is so insanely good.
The AW3418DW is a titanic monitor that provides an immersive experience, with its 34-inch span wrapping into the corners of your peripheral vision. The IPS panel used here has no obvious weaknesses, with a relatively crisp 3440x1440 resolution, excellent colour reproduction and a fluid 120Hz refresh rate with extremely low input lag for an IPS panel. The ultra-wide resolution isn't as hard on your PC as standard 4K, but you still have the option of enabling G-Sync to improve perceived performance below 60 frames per second. Good adjustability, a wide range of gaming presets and a stylish design complete the package.In short: this is the best combination of features and specifications that you can find on a monitor south of $1000.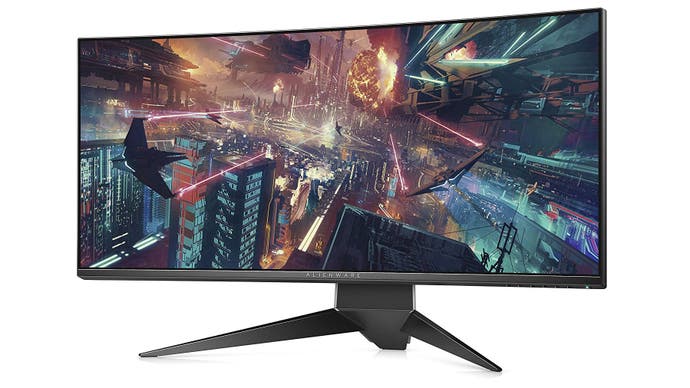 This Dell monitor came out at a ridiculous price of $1500, and has seen a few small discounts over the past few months. Up to now, the best price we've seen has been in the region of $800 to $900. Newegg's site currently lists the monitor at $900, reduced from $1500, but their Ebay store has the monitor at a way better $719 - the cheapest we've ever seen this monitor! There's no telling how long this Black Friday price will last, so we'd encourage you to get over there and place an order if you'd like one of the best ultra-wide monitors at the lowest price we've ever seen it.
Sadly, we haven't been able to find a great price on the Alienware AW3418DW in the UK or Europe. Dell monitors are typically more expensive here, and no British or European retailers appear to be offering the AW3418DW at a discount. The best we've seen for the AW3418DW in the UK has been at Dells' UK site, which lists it for one thousand and three British pounds and twenty British pence - full price. Thanks Dell!
Check out our dedicated page for more Black Friday monitor deals - although few will be anywhere near as good as this one.