Diablo 3 to allow multi-region online play
Blizzard details Global Play feature.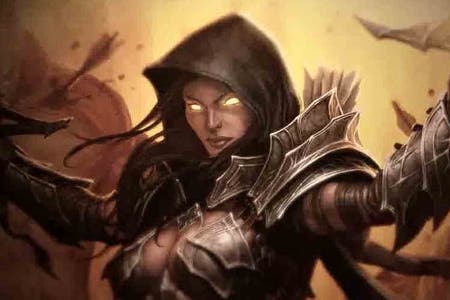 Forthcoming action RPG sequel Diablo 3 lets you face off against players located anywhere in the world via its new Global Play feature, developer Blizzard has announced.
As detailed on Battle.net, players will initially be organised into three location-based servers: the Americas (encompassing US, Canada, Latin America, Australia, New Zealand and Southeast Asia), Europe (EU, Eastern Europe, Russia, Africa and the Middle East) and Asia (South Korea, Taiwan, Hong Kong and Macau).
However, the Global Play feature than allows you to swap onto any of the other servers via an in-game menu, either before or after you log on to a session.
There are a few limitations though. Characters, items and friends lists won't transfer across servers. You'll have to create characters and friends list for each specific region, and you'll only have access to that server's gold-based auction house.
If you want to use the real-money auction house, you'll only be able to do so on your home server. Essentially, if you're playing on a foreign server you can't buy or sell any items in its real-money auction house.
There's more detail on exactly how Global Play works in a new FAQ on the game's official site.