Diablo 3 secret event honours late Blizzard artist
Behold Kanai's Stomping Grounds, a March-exclusive cow level.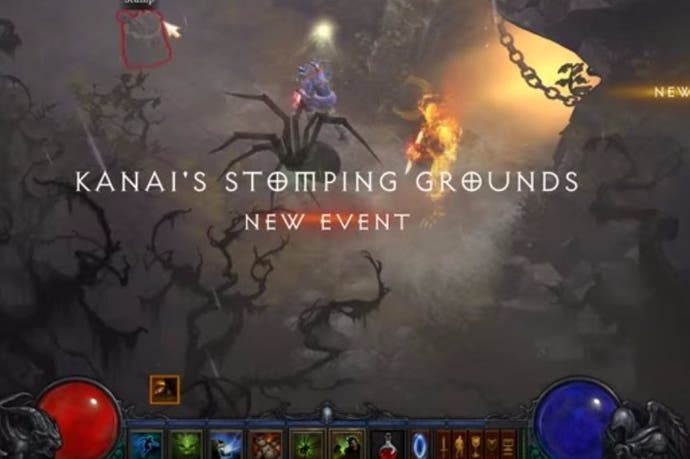 A new limited time event has been discovered in Diablo 3 paying tribute to late Blizzard artist Kevin Kanai Griffith. As spotted by astute Reddit users, visiting the Immortal Throne at the Ruins of Sescheron now leads to a secret cow level called "Kanai's Stomping Grounds," named after Griffith, who passed away in October 2014 after a battle with cancer.
"The Kanai event has actually been present since Patch 2.4.0 launched, but is only available during March - the real world birth month of Kevin Kanai Griffith, the artist for whom Kanai's Cube (and King Kanai) is named," Blizzard community manager Nevalistis noted on the Battle.net forums.
"For those of you who may not know, Kevin was a talented and dedicated member of the Diablo 3 development team who passed away in October of 2014 from a rare form of cancer. If you'd like to read more about Kevin, we included a short biography of his contributions to Diablo (and Blizzard as a whole) in the Kanai's Cube preview."
"This event is a chance for folks to get to adventure with Kanai one more time. We hope you enjoy the opportunity as much as we do."
This isn't Blizzard's first reference to Kanai, as it previously created a World of Warcraft NPC named Kanai Griffith, while Diablo 3's previous patch added the powerful item Kanai's Cube.
Take a look at how to access Kanai's Stomping Grounds in the video below: