Death Stranding Director's Cut adds a racing mode
Launches September, upgrade from PS4 for $10.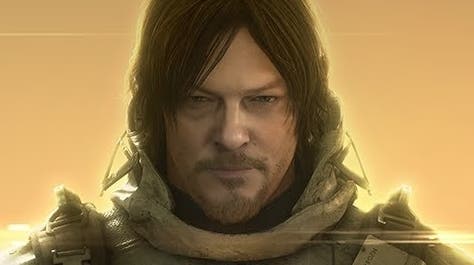 Sony has now shown a chunk of gameplay footage from Death Stranding: Director's Cut, which launches on 24th September.
This expanded version of Hideo Kojima's oddball post-apocalyptic courier adventure adds new story missions, new combat mechanics, a firing range and... a racing mode.
Combat has been expanded with upgraded melee attacks, a laser gun and mounted machine guns. There's also a cargo gun that launches packages over long distances, a support skeleton to let you carry even more, and a cute buddy bot who can carry loads and run alongside you.
But why run around on foot? A ramp will let you get airtime and motorbike over crevasses. And there's also what looks like a full racing game mode, named Fragile Circuit. Why not!
In a blog post, Kojima Productions confirmed that PS4 save data will carry over to the PS5 Director's Cut. You can also upgrade any PS4 copy for $10/$10 (UK price TBA) to get the Death Stranding Director's Cut Digital Deluxe Edition Upgrade for PS5.
Online features including Friend Play and leaderboards are mentioned, as well as DualSense haptic feedback and trigger resistance, 3D Audio and faster load times.
Two visual modes will be offered: upscaled 4K and up to 60FPS via Performance Mode, or native 4K with ultra-wide and HDR support in Fidelity Mode.