The Switch's secret game looks like it could be a tribute to Satoru Iwata
Golf story.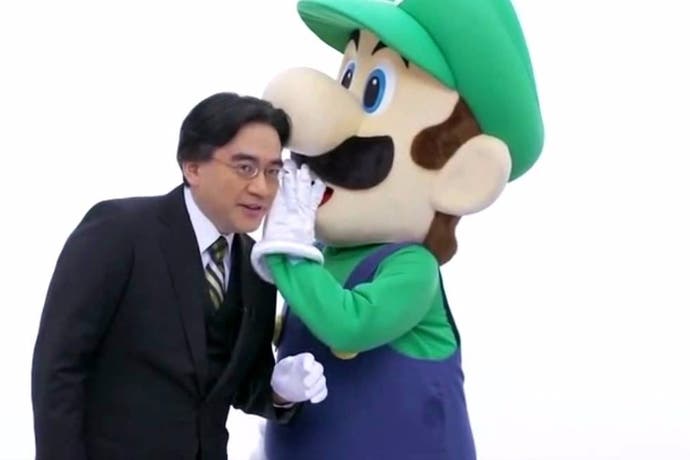 Earlier this week, a secret game was discovered within the Nintendo Switch - an emulation of 1984's NES Golf, complete with motion control support.
Now, that game has been launched on a console, and the requirements to get it up and running suggest its inclusion is in part a tribute to Satoru Iwata, Nintendo's late president who passed away in 2015.
Users at Switchbrew have discovered that to launch the game, both Joy-Cons must be detatched, and a simple hand gesture - which looks like a reference to Iwata's famous 'Direct' hand gesture - must be carried out, and successful activation triggers a small voice sample of Iwata taken from a 2012 presentation. In a further kink, the date must be July 11th, the day on which Iwata passed in 2015 - and given that the Switch's time synchronisation is done server side, there's unfortunately no way to trick a system into thinking it's that precise date unless it's a box fresh unit that's never been connected to the internet. Given that's the case, we've been unable to verify this ourselves, and have asked Nintendo for clarification.
Satoru Iwata programmed NES Golf during his tenure at HAL Laboratory as part of his early work for Nintendo before he moved into the president's chair in 2000. His passing in 2015 sent shockwaves throughout a wide community of players who'd come to consider Iwata, with his amiable approach and gentle humour present in his Direct presentations, as a friend. Within Nintendo, Iwata was a figurehead who helped guide the company to many of its greatest successes, and he would have been an influence on Nintendo's Switch - which was known at the time of his departure as the NX.
"The entire development team at Nintendo will remain committed to our development policy which Mr. Iwata and we have been constructing together," said Miyamoto in response to Iwata's passing, "and to yield the development results which Mr. Iwata would appreciate."
As Justin Epperson - a producer at localisation specialists 8-4 - points out, the inclusion of NES Golf could be seen as an omamori - a charm that is traditionally available at shrines and is kept unopened that offers protection.
So the idea is Nintendo imbedded Iwata's game to watch over every unit and thats fuckin me up good rn. That man was loved.

— Justin Epperson (@sprsk) September 20, 2017