Capcom re-releasing Street Fighter 2 on a SNES cart with one hell of a safety warning
Yoga fire.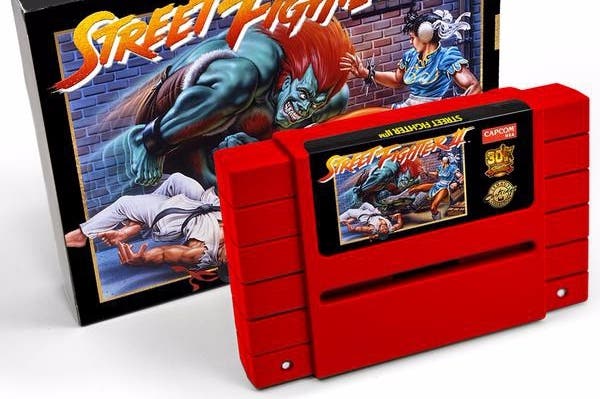 To celebrate the 30th anniversary of the Street Fighter series, Capcom is re-releasing Street Fighter 2 on an actual SNES cart.
The only problem is, it could cause your SNES to catch fire.
In one of the more striking video game safety warnings we've seen, retailer iam8bit said the brand-new playable SNES cartridge "may cause the SNES console to overheat or catch fire".
"The SNES hardware is deemed a vintage collectible, so please exercise extreme caution when using the Product and make sure there is fire extinguishment equipment nearby," the warning continues in somewhat terrifying fashion.
"Use of the Product is at the sole risk of the user."
Now, I think I understand what iam8bit is getting at here, which is to say the SNES is an old console and so may blow up at any moment just because it's old. But the language used makes me scared to ever turn a SNES on, let alone to play Street Fighter 2 on one.
Anyway, the Street Fighter 2 re-release looks cool, even if it does come in the inferior NTSC cartridge form and thus won't play on our lovely PAL SNES consoles. The $100 cart (it ships from the US so expect to pay more) is a limited edition of just 5500, which are all sold out according to iam8bit.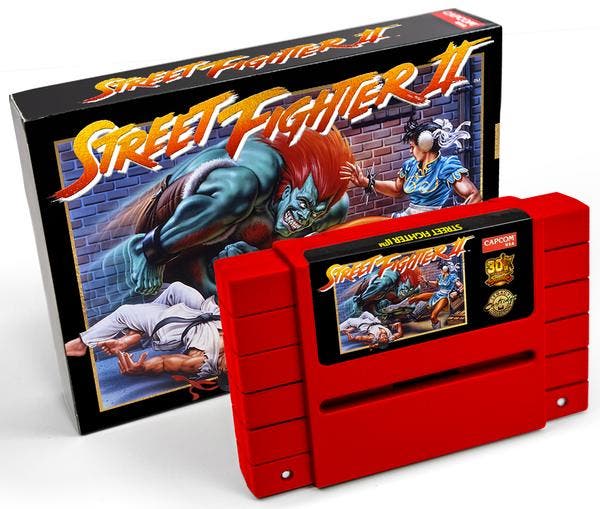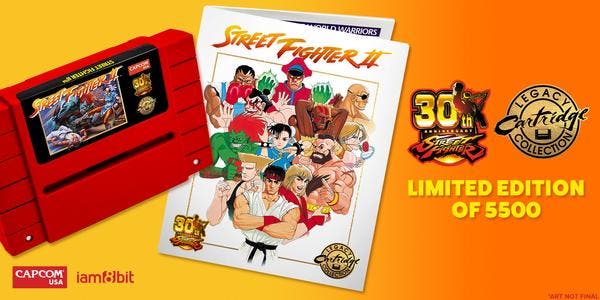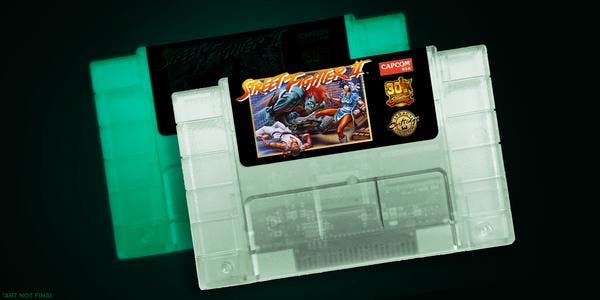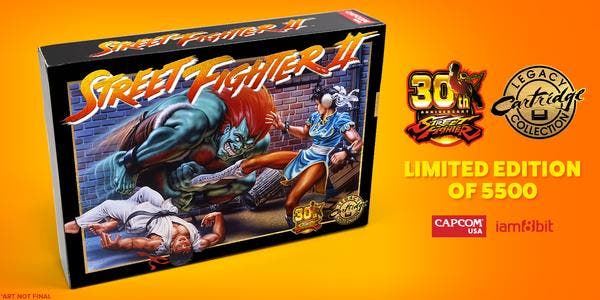 There's a tri-fold box with foil, gloss and embossments, an instruction booklet that restores the contents of the original manual and "retro pack-in surprises". Of note: cartridge colourways are randomly inserted into sealed, unmarked boxes. There are 4500 Opaque Ryu Headband Red, and 1000 Translucent, Glow-in-the-Dark Blanka Green. "We cannot guarantee which version you will receive," iam8bit said. "It truly is completely random."
Just remember, no matter which version you get, make sure you play it within reach of a fire extinguisher.