January's best Nintendo Switch deals so far
Consoles from £259, plus controllers and games.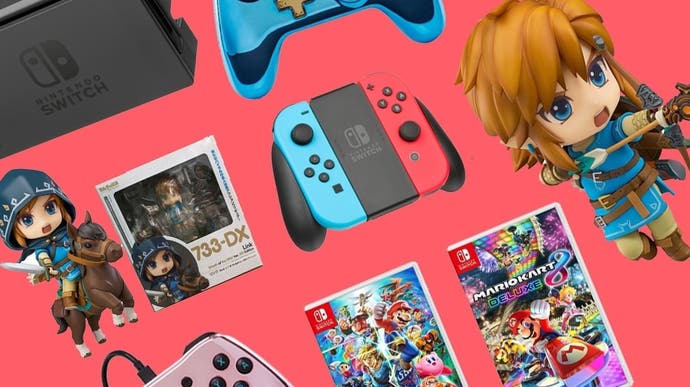 Update: Our apologies for featuring Nendoroid eBay deals, I was unaware that HQ bootleg Nendoroids are a potential issue on eBay - regardless of positive seller and buyer ratings. We have removed the links from the following article. If you have purchased a Nendoroid you believe to be fake, we recommend getting a refund immediately, both sellers listed on eBay have 30 day refund policies, and eBay customer service can also process refunds.
Original story: Welcome back, deal seekers! The festive season is past and the ides of January are upon us. While the sweet succulent bargains of Black Friday are decidedly over, there are a few decent discounts left in the post-sales frenzy. Luckily, we've sifted through them so you don't need to. Stick with us for the finest offers on the Nintendo Switch, its games and accessories.
First up, we have Switch console and bundle discounts. The cheapest you can grab an individual console right now is £259 at eBay. For an extra tenner you can nab the Fortnite Nintendo Switch set, which has been reduced to £269.99 over at Argos - while Fortnite is obviously free, the bundle comes with numerous in-game goodies such as 1000 V-Bucks.
In terms of value, this Nintendo Switch with a digital copy of Mario Kart 8 Deluxe for £279.99 at GAME is decent.The finest deal of them all however is this Super Smash Bros. Nintendo Switch with a copy of Smash going for £319.99 at Currys. Lastly, if you're hankering after Pokémon, the best price for a Nintendo Switch with Lets Go! Pikachu is £329.99 in clearance at Argos.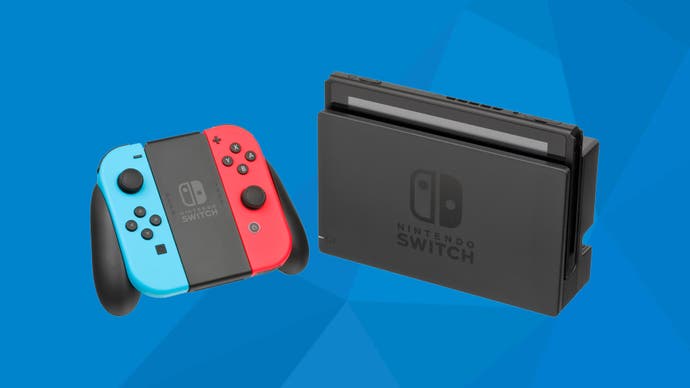 Onto the games! In terms of big hitters, snag Super Smash Bros. Ultimate and Mario Kart Deluxe 8 as a pair at Currys for £79.99 in total - making for an £11.99 saving on RRP, a big saving by Nintendo standards. You just can't beat those staggering discounts, right? There are also a few notable deals on slightly less iconic titles. You can save £4 on Disgaea 5, which is down to £45.99 at Argos. Fire Emblem Warriors has also been moved to clearance, where you can get a copy for £38.99 instead of the usual £45 or so. Rocket League Collectors Edition has also been slammed with the discount hammer and is currently £19.99 at Argos.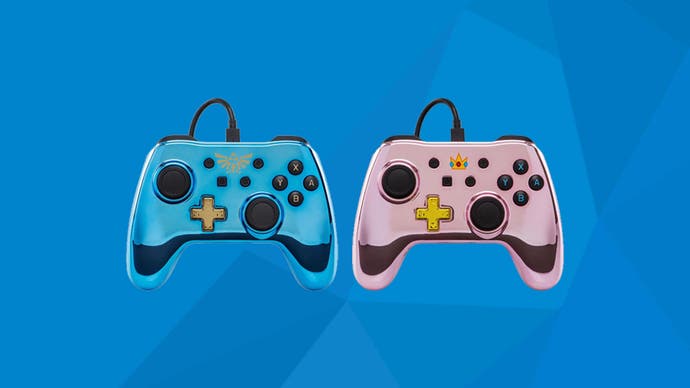 Accessories-wise, we have an especially shiny offer - literally. Nintendo Switch wired controllers in a glimmering pink Princess Peach design and a steely blue Chrome Zelda finish are down by a fiver at Argos, making for a total of £24.99 each.
Also, don't forget to grab a Micro SD card for your Nintendo Switch, lest you not have enough space for games. This beyond half-price 128 GB SanDisk card at Amazon is a good bet. For further insight into the magical world of Nintendo Switch storage solutions, take a gander at the Micro SD card guide on our sister site Jelly Deals. Happy deal hunting folks!